In 2008, Jim M. Sweeney sought to register the trademark CORVOLTTE for "electric vehicles, namely, automobiles". General Motors opposed registration saying it would cause confusion with its mark CORVETTE. Through laziness, GM almost lost their trademark by using Wikipedia.
The three-judge board ruled on December 10, 2010 in favor of GM, but in its decision the court rebuked the automaker saying they failed to provide proof of fame of its mark and also failed to submit properly into evidence its registration for the CORVETTE mark for "automobiles".
The decision goes on to say that basically GM was lazy in its defense of its trademark CORVETTE and that the favorable ruling was in part due to the applicant Sweeney who admitted that GM owns the registration for CORVETTE mark for automobiles and that GM has used that mark since 1952.
GM presented several trademark registrations it has to the court in its opposition to Sweeney's CORVOLTTE application, but it failed to present the most relevant registration, the one for CORVETTE as a mark for automobiles (Registration No. 1495033).
GM pleaded on the grounds of fame and attempted to claim the CORVOLTTE would lead to dilution of the CORVETTE mark. The court found that GM did not properly plead that claim because it failed to allege that its CORVETTE mark became famous prior to the filing date. To show fame, General Motors presented the court with several book entries to showcase Corvette prominence as an automobile. But even more distressing was the automaker's reliance on the Corvette Wikipedia entry.
G/O Media may get a commission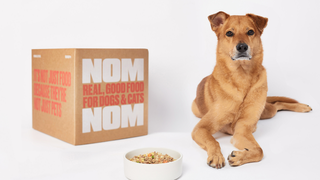 The trademark court writes in the decision that its the duty of the plaintiff who is asserting their mark is famous to clearly prove it. In response to the submission of the book and wikipedia entry as proof of fame, the court said:
There is no evidence of sales, advertising or the extent of the mark's renown. To the extent that opposer (GM) has relied on the Wikipedia evidence to establish the fame of the CORVETTE mark, an Internet entry is admissible for the limited purpose of demonstrating what has been printed, not for the truth of what has been printed.
Luckily, the judges were thorough and after careful analysis of the names, spellings and history of the name, concluded that the CORVOLTTE and CORVETTE were too similar and ruled in favor of General Motors opposition to Sweeney's application.
If you're into this kind of topic, I encourage you to read the full 7-page ruling: General Motors LLC vs Jim M. Sweeney.
Source:
The TTABlog®
---
This post was originally featured on CorvetteBlogger and has been republished with permission.
Related:
GM Trademarks the "Stingray" Name
Name Games: GM Renews ZR-1 Trademark