The small town of Cloquet, Minnesota (pop: 11,000) is home to the gorgeous R.W. Lindholm Service Station, the only gas station design by Frank Lloyd Wright. But this was not just a place for pumping gas. This little two-floor car-centric building was to be the social and cultural center of the architect's vision of a future — a future we now live — and drink coffee — in.
For starters, let's take a look at the design of the station, built in 1959. There's a triangle canopy topped with a copper triangular roof designed to create an arrow, which directs your eyes across the street toward the St. Louis River. That was subliminal. It was sort of Wright's way of connecting the past with the present, with river traffic to vehicular traffic.
The area in front of the station is large enough to allow cars to easily move around in the space. But what you see now is not what was first designed. Wright, according to Jennifer Webb, an art history professor at the University of Minnesota, Duluth, had a vision of mother's milk and gas coming out from the udders and feeding your car from above. Thus, "originally the pumps were going to come directly from the ceiling, so you'd pull it down like a shower," she told Minnesota Public Radio two years ago.
But the station's biggest draw is a glassed-in waiting room on the second floor. It's triangular and looks out over the pumps and riverfront.
Wright included this waiting room because he had a larger vision: The gas station was to be part of a planned community called Broadacre. Wright made models of Broadacre, but this gas station is one of the only pieces ever built.
G/O Media may get a commission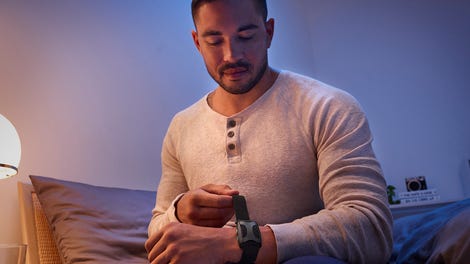 Harvard professor and Wright scholar Neil Levine notes that Wright, who spent decades imagining gas station prototypes before helping design the Cloquet station in 1959, viewed gas stations as a "catalyst" that would help transform American communities into a sort of super-suburbia. The service station, in Wright's words, would be "the future city in embryo," which would "naturally grow into a neighborhood distribution center, meeting-place, restaurant ... or whatever else is needed."
"He imagined that all of us would come in and we'd spend time together here, because it would be a social center, a cultural center," said Webb.
The space would have hot drinks and allow people to gaze out at the world around them, read their papers, or converse with each other — with light music playing overhead. All while waiting for our cars to be serviced.
But the use of the waiting room never materialized. Still, the concept became the foundation for one of the largest retailers in the country. Don't know what company I'm talking about? Here's a hint — think of it as a coffee shop with the smell of gas.
That's right, the idea became, basically, the concept of Starbucks — a meeting place allowing people to enjoy a cup of coffee and a newspaper — all while staring out at the world. It's sort of amazing that Frank Lloyd Wright came up with the idea with a gas station decades before a Seattle coffee shop did essentially the same thing.
Photo Credit: rococohobo; Jvstin / Flickr
---
You can keep up with Ray Wert, the author of this post, on Google+, Twitter or Facebook.