The news of Detroit's plunging population decline surprised even the city's worst forecasts. Micki Maynard, senior editor at Changing Gears, a public media project about the future of the industrial Midwest, explains why. — Ed.
For almost a half century last century, Detroit was a boom town. Between 1910 and 1950, few cities grew faster, were wealthier, were more attractive to those seeking success than what became known as the Motor City.
But for the past 60 years, the decline has been long and relatively slow — until the year 2000. Since then, Detroit has lost one-quarter of its population, as the 2010 census figures released on Tuesday showed. The decline was equal to one departee every 22 minutes, according to PBS Newshour.
The reasons for its decline are numerous, but can be summed up in two words: jobs, and demographics. In 1950, when Detroit had 1.8 million people, about 200,000 were employed in manufacturing, according to Kevin Boyle, the author and professor of history at Ohio State University, who is a native Detroiter. That was about one of out every 10 people in the city.
Now, fewer than 20,000 of Detroit's remaining 714,000 people work in manufacturing, or about one in 50 residents.
G/O Media may get a commission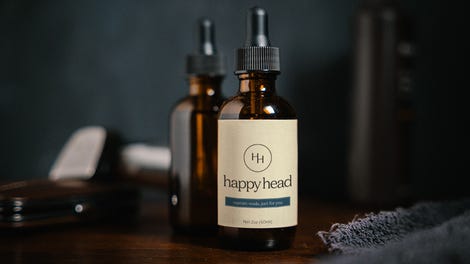 Sixty years ago, car makers from Chrysler to Cadillac, Studebaker to Dodge had plants in or near the city limits. There were hundreds more parts plants, steel mills, foundries and parts depots, where the products built in Detroit factories were sorted and sent on to the vast networks operated by the auto companies across the country. People in all parts of the city could walk to work, or take a streetcar or bus. Some of them chose to drive, because they earned enough to afford to vehicles they were making (something their parents and grandparents might not have been able to do).
In Detroit's glory years, the city was equal to any gold rush town
Professor Boyle says that in Detroit's glory years, from 1910 to 1950, the city was a boom town, equal to any of the gold rush towns of the American West.
It has a mirror in Calumet, Mich., known as Copper Town, which swelled in population as high as 70,000 people between the late 1800s and early 1900s when people from all over the country swarmed there to work in the copper mines of the Upper Peninsula. (Legend has it that in 1910, one out of every 10 people in Calumet was a millionaire.)
Visit Calumet, now a town of 799, and the mansions built by those mining barons remain, as does the impressive opera house. But like Detroit, it is another ghost town with a glorious past.
Now, there are just two big car factories left in Detroit, Chrysler's Jefferson North Assembly Plant on the east side, and General Motors' Detroit-Hamtramck assembly plant just north of I-94. While some of those smaller factories remain, dozens are empty, their structures dotting the city's landscape like dandelions on a spring lawn. All that presents an enormous challenge to Mayor Dave Bing in his efforts to reinvent the city.
Some of that job decline actually was due to the auto companies' growth strategies. From the 1940s to the 1990s, the auto companies branched out across the country, pursuing a strategy of building vehicles closer to their customers. The jobs that might automatically have gone to Detroit, or in G.M.'s case, to Flint, Mich., instead went to places such as Doraville, Ga., Framingham, Mass., Tarrytown, N.Y., St. Louis, Fremont, Calif., and elsewhere.
Many of those outlying factories are now closed, too, but there was a key difference. A car plant was part of those places' economy, not its sole focus. In Detroit, the car plants and everything they fed became the dominant force.
Beyond the job loss, demographics played a role in the shift away from Detroit. A century ago, as planners were looking at where the city could grow, they envisioned three centers of commerce: downtown, the New Center area about 10 minutes drive north, and a third area in northwest Detroit, the area known as Palmer Woods.
The first two areas, and surrounding neighborhoods, filled in by World War II and the thought was that the third area, from New Center to the city's northwest boundaries, would then come to life after the war.
But as veterans returned, and their families were born, the suburbs beckoned. Rather than move back to their city neighborhoods, they headed beyond Detroit's borders. That demographic change, as much as the "white flight" so talked about after the Detroit riots of 1967, had an equally important influence on the city's drop in population.
Those shifts were underway well before 2000. They help explain what led up to the latest, and stunning drop, in the city's population. But why leave now? And where did those people go?
Those are questions we will be looking at over the next few weeks at Changing Gears.
If you've left Detroit in the past 10 years, Changing Gears to hear from you. Where are you living now? Why did you leave? If you're still there, tell us why, too, and what you'd like to see happen in your city. Email us at ChangingGears at umich.edu.
(Photos: Library of Congress; Patricia Drury via Flickr)
---
This story originally appeared on Changing Gears on March 22, 2011, and was republished with permission. Email us with the subject line "Syndication" if you would like to see your own story syndicated here on Jalopnik.