Last week when I was looking at 90s coupes, I came across one that Americans never had the chance to get – the Opel Calibra. A successor to the Opel Manta that Americans once got through Buick dealerships, I began to realize it was a shame we never got to have this. Weirder, considering it shares a lot of underneath pieces with the second-generation Saab 900.
Funny enough, the Calibra almost made it to the shores through Saab dealers. The timing was fortuitous, the Calibra went on sale in 1990 or right around the time GM stuck its claws into Saab. Based on the also-not-for-us Vectra, the Calibra was a slick coupe that was touted as the most aerodynamic car in the world … in 1990. A drag coefficient of 0.26 is still damn good today.
The way it nearly came to the US is interesting, though. Back then, GM North America was a very different place than GM Europe, and it looked like there was very little interest in bridging the gap, unlike today. But after GM bought a 50% stake in the Trollhattan trolls, the General was now burdened with the problem of attracting more than devotees to an aging lineup at dealerships. The solution was to sell the Calibra to Americans through Saab dealerships, but badged as a Saab.
G/O Media may get a commission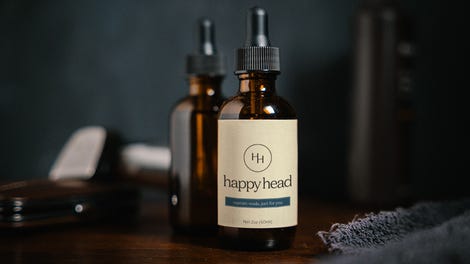 That's distressing, but it's also distressing to see how far along GM and Saab dealers went with that plan. In a June 1990 article from Automotive News, even then-Opel chairman Louis Hughes said "There's quite a difference between the Calibra concept and the traditional Saab concept." That's about as close as any auto exec will get to saying "this car doesn't fit in with the brand, but we're going to badge it anyway." That Auto News story expected the car would be approved to go by the end of 1990, and that they'd be built in the same factory in Finland that turned out special Saabs like the 9-3 Viggen and all of the convertibles.

All of this was a product of corporate leverage and synergies and all of these corporate-sounding words that sound so much better when Jack Donaghy says them. The cynical say that the idea to badge Opels as Saabs happened a few years later with the second-generation 900, which shares a lot of pieces with the Calibra, but in reality they're very different cars. As a Saab, I say the Calibra would've been derided from the start and its reputation ruined that way. Listen to Chris Goffey and his beard go on about its styling and merits when he drove it as the Vauxhall Calibra on old Top Gear.
As an Opel, it could've been a great rival for the Ford Probe, Mitsubishi Eclipse, Toyota Celica and all of the handsome sport coupes that popped up in the early '90s. You could get a Calibra with an all-wheel drive system, or a turbocharged engine (not from Saab), or a 2.5-liter V6 (shared with Saab). It had a hatchback for practicality. Versions with big wheels look rather handsome, too. Had it been priced like a Saab, though, it would've attracted too many comparisons with the E30 and E36 coupes from BMW at the time, and that probably wouldn't have ended well.
The case of the Saab Calibra is one I'm glad didn't pan out, but I wish the car had made it here somehow. Even weirder than this was a plan to sell the Opel Senator through Porsche dealers in the late '80s, after GM's dealers were uninterested because their lots were full of Park Avenues and didn't need another luxo-barge competing. Strange, too, since the company was willing to sell that car as an Opel until the cost of importing became too strong. That likely killed the math for sending the Calibra here, too.
I'm chalking this up as another car we never got in the States because of strange circumstances. And today, Buick sells some interesting Opels-badged-as-Buicks like the Regal GS (an Insignia) and the Verano (sort of an Astra sedan). They feel relatively German, which is an unusual thing for any product sold at a GM dealership here. I'm still waiting for that Astra GTC, which is kind of the Calibra of today. Something tells me that badging a hatchback so sleek and aggressive as a Buick might not work, though.
But does anyone have a Calibra or have you driven one? Did we actually miss out?
Photos credit General Motors