It may not be talk like a pirate day, but our Nice Price or Crack Pipe Volvo does say "R" none the less. Let's see if this checkbox-ticking Swede also has what it takes to shake out your booty.
Named after the noisy surf that defines it, Malibu is a tony beach community north-west of Los Angeles where celebrities go to escape the daily grind of their humdrum existence.
There was nothing humdrum however, about yesterday's 1980 Chevy Malibu a fact that was celebrated with a solid 58% Nice Price win.
Yes, that custom coupe may have be ena few bits (like a cage, serious belts, etc) away from the full-on strip part of its street/strip credentials, but what if your travels took you beyond either of those confines? What if the onramps beckoned and the canyon roads called? Oh yeah, and what if you had to take your kids and their friends along for the ride too?
G/O Media may get a commission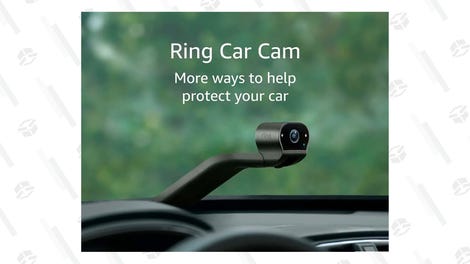 Well if any of those things did in fact occur, your weapon of choice might just be something like this 2005 Volvo V70R Super-wagon.
We all know and love the V70R, Volvo's insanity chili up the butt of a family hauler. The second (and last) generation took the general formula - AWD, subtle styling enhancements, and a romper-stomper five pot turbo mill - and turned all that up to elva.
Here we have one with a dark grey metallic exterior over professional video gamer in winter interior edition, and what's especially noteworthy about this R is that it's equipped with the uber rare six-speed manual. That sits next to the 2.5-litre inline five which employs a KKK turbo, dual intercoolers, and possibly the magic powers of the Swedish Bikini Team to produce 300-bhp and 295lb-ft of torque. Well, at least that's what it was supposed to have when it left Torslanda.
Whatever is left of that is of course routed to all four wheels, a Haldex differential choosing which ones get how much. Substantial Brembo brakes imbue the Rs with equally impressive stopping prowess, and the suspension can be moved between hard, harder, and hardest by a driver-controlled switch.
This one has all that and rear facing seats so bring the barf bags if you're planning on a capacity crowd for your next canyon carving contest.
It's also described as being bone stock and has a slew of maintenance and damn, those wear out too? repairs under its belt. Notable among those is the clutch, front struts, brake rotors, and front suspension bushings, all done between 2013 and this year. Also the timing belt was done 33K ago.
Overall, the car rocks 150,000 miles, which is about what you'd expect for its age. The interior shows a patina of use - notably the age lines on the blonde leather seats - but seems perfectly serviceable. There's also that weird Volvo flying saucer controller for the six speed, which is pretty cool and weird.
The outside is also in decent shape. There's what looks to be some paint scrubbing on the front bumper but there's no major dents or dings and the ad notes that the car is rust free. The 18" five-stars do suffer some curb rash which is a pity.
The price may not be a pity however, and it's now time for you to weigh in on whether its a deal or not too. The asking is $7,950, which is at the low end of the R spectrum, and after all, how many manual-equipped cars are there out there at this moment? Go ahead and count them, I'll wait.
Whatever your eventual number, what's your take on this V70R and its most important number, $7,950? Is that a fair price for so much car, and one that seems so well maintained? Or, is that just too much to get your Swedish meat balling?
You decide!
WKRP in Cincinnati Craigslist, or go here if the ad disappears.
H/T to chrisdthompson for the hookup!
Help me out with NPOCP. Click here to send a me a fixed-price tip, and remember to include your Kinja handle.