Today's Nice Price or Crack Pipe Seville has baroque details like opera lights and claims to be an Elegante model. I don't know about that last bit, but let's see if its price has what it takes to get the fat lady singing.
Lovely to look at, and probably a ball to ride every now and then, yesterday's 1976 Honda CB400F proved want-worthy enough to garner a 54% Nice Price win even though it was at the top of what's likely the model's current price range. As a lot of you pointed out, '70s bikes are following previous generations into rarified air as far as pricing goes. Hey, I wonder if the same thing applies to '70s cars too?
Here's one of the most iconic cars from the days of the Carter administration. Despite its age this 1978 Cadillac Seville looks to be in fine shape. It also looks - dare I say it - pretty classy. For a car based on the plebeian X-body Nova and sold by a Cadillac that still called blue-haired old ladies from Florida and guys named Jerry from Cleveland as their bread and butter customers, the original Seville has proven to be a pretty timeless design.
Oh sure, nothing lasts forever and the generation of Seville immediately following this one not only went for baroque as far as styling was concerned, but was also so humpbacked that it could have delivered brains to Dr. Frankenstein without question. This one however - this generation - well, it's a keeper.
G/O Media may get a commission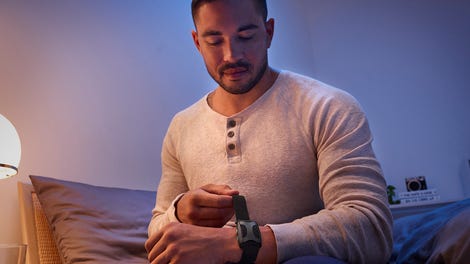 I don't mean this particular one, because while it does seem to be a fine example and ready to rock - er, top 40, there are some issues that we should address.
First off, it is claimed to be an Elegante model. That's a trim package that offered two-tone paint, perforated leather seating surfaces, and special Elegante script for the C-pillar. This car has the two-tone paint, but it lacks a chrome stripe that defines the Maginot line between them. I think that was an Elegante feature. I'm also not confident that this color combo was offered in '78 on the Elegante.
Then there's the interior. Those seats don't have the perf'd leather centers, they're solid leather all across the board. There's also no Elegante badging anywhere on the car. What it does have is a decent interior and an exterior with paint that's presently holding up well. Then there's the wire wheel covers which might not be everybody's cup of Cadillac, but are an easy aspect to fix.
Oh yeah, and there's a fake spare tire cap sitting on the trunk lid. That's one nod to the senior menu at Applebee's crowd, but is a monkey in this car's wrench. It might actually serve a purpose though, offering visual aid in backing up as you can't actually see the back end of the car from the driver's seat otherwise.
This Seville also has turn signal repeaters on the fenders (love those), blue and gold California plates (which will probably mean nothing to you if you're not from California) and, if I'm not mistaken, an 8-track player in the in-dash head unit.
Power here comes from a smooth, 170-bhp, 350-CID Oldsmobile V8 with Bendix electronic fuel injection, and transmission service's are provided by a 3-speed automatic with column shift. Four-wheel disc brakes were standard in '78, and this one seems to be one of the rare editions that didn't leave the factory with a padded vinyl top. At 4,400 pounds, this was considered the "small" Caddy back in the day, but of course today it would be considered rather portly.
This one comes with 20,157 miles showing on the odo, which is most likely 120,157, or maybe 220,157 owing to the car having only five barrels to keep count. The ad notes that the car has NO mechanical problems, NO rust and NO leaks, and it comes with a clean title. What more could one ask?
Well, we could ask the price. The answer would be $6,500. That's right, only $550 more than yesterday's Honda gets you an entire car in equally clean condition. Oh 1970s, you truly are the gift that keeps on giving.
What's your take on this little Caddy and its not so little $6,500 price? Does that seem like a timely price for a timeless American classic? Or, is this one Seville that's severely over-valued?
You decide!
Los Angeles Craigslist, or go here if the ad disappears.
Help me out with NPOCP. Click here to send a me a fixed-price tip, and remember to include your Kinja handle.