This year's big winner at Pebble Beach was a 1936 Lancia Astura Pinin Farina Cabriolet. And while it's certainly a pretty car, I didn't get what made that car so much better than all the rest. I mean, just to get into Pebble it needs to be a great car, right? So what's so great about this one? I decided to ask a real Pebble judge to find out.

"I think you can come back to, that it's a Concours d'Elegance," Pebble Beach judge Dr. Paul Sable said. "If you look at that, all these cars are 100 point cars. But there are certain cars here that have an elegance, have a design, have a flair."
And the Lancia, what with its sweeping, swooping curves, woven leather, and giant silver dish ware masquerading as wheel covers does have a certain panache.
G/O Media may get a commission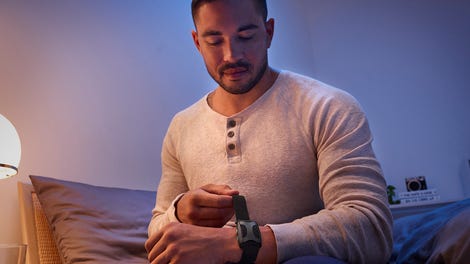 What helps to judge the best car in the show, Sable went on to explain, is to put oneself in the mindset of imagining pulling up to the Beverly Hills Hotel in the 1930s, and what you'd look best in. The car that most announces that you've arrived, that's the winner.
"When you look at the beauty, the impact, the presence of it, it's about design," Sable said.
But since there are so many gorgeous cars to pick from at something like Pebble Beach, there are sometimes disagreements between the judges. Nothing violent, Sable assured us, but "there is a lot of clustering going around." Very seldom is there an actual argument, because some cars just pop out, like this year's Lancia did.
Car and Driver has a good explanation of how the judging and points process works:
Points are deducted for any imperfections, inaccurate details, and over-restoration, and are awarded for style, beauty, color, and field presence. A perfect score is 103 points. Each winning entry must be driven over the show ramp to claim an award.

A class victory at Pebble Beach confirms that a car is historically correct, very close to the way it originally came from the factory or coachbuilder, and arguably perfect. But even that's not enough. From those class winners, the Best of Show is chosen by a secret ballot cast by the Chief Class Judges, along with a cadre of Honorary Judges, many of who have been or are presently automobile designers, along with the event Chair.

[...] The comprehensive, 103-point judging sheet, derived from Classic Car Club of America criteria, has been carefully refined over the years.

There's a subjective factor of three points for elegance, presence, historic significance, color, etc., so a perfect 100-point car—and there are several of those each year—may be out-pointed by a 99-point example with better field presence, more sheer elegance, etc.
It's not easy becoming a judge at something like Pebble, either, Sable explained. You can't just happen to like cars more than the next person likes cars. You need extensive knowledge about automotive history, and it helps if you have a specialty, such as Sable's own focus on the post-war era.

Since the post-war era is relatively recent in the hallowed world of something like a Concours d'Elegance, those storied marques only started showing up maybe about 15 years ago. Now, the field has plenty of them.
But since Pebble moves at a positively glacial pace, Sable said it's probably going to be a long while before a car from the 1970s or 1980s wins the coveted Best in Show award. It's not so much a knock against a particular era, so much as it is a lack of custom coachwork as mass production practices flourished.
"Not in my era, maybe in yours," he said. "At least 20 or 30 years."