The poor, long-suffering McLaren-Honda Formula One team got no reprieve from their continuing Honda power unit nightmare during preseason testing this year. Their test sessions were shortened significantly by power unit problems, crushing our McLaren-Honda Senna flashback dreams once more.

On the first day of testing, an oil systems issue forced McLaren driver Fernando Alonso to come in shortly after making his installation lap. The team then opted to examine the problem out of the car, replacing the faulty power unit to run in the afternoon. Honda Head of F1 Project and Executive Chief Engineer Yusuke Hasegawa told McLaren that he believed the issue was related to the shape of the oil tank.

On Tuesday, the power unit failed completely, eating up the team's time with yet another power unit swap in order to send the car back out for the afternoon.

Fortunately, the third and fourth days of testing went smoothly, but the first two were problematic enough for Hasegawa to express regret that Honda's power unit was—once again—not working properly. Hasegawa told Autosport after Tuesday's failure:

Obviously we are not happy to have trouble, but this is a test - and we are feeling sorry for both drivers. So, we need to find out what has happened in the day two engine especially.
G/O Media may get a commission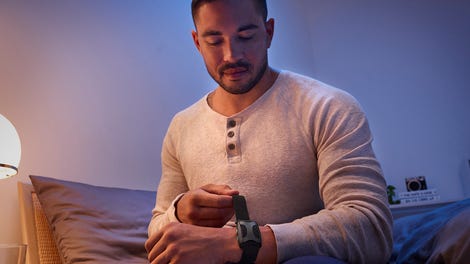 The oil tank was modified to alleviate the first day's issue. The failed engine was sent back to Honda's research and development facilities in Sakura, Japan, per McLaren. An upgraded power unit is on the way for the second preseason test, which will be the same specification the team will use at the season-opening Australian Grand Prix, reports Racer.

Granted, it's testing. This is where you want to have problems instead of during the races themselves, and McLaren is by no means the only team running into issues with their car. McLaren's issues, however, are the kind of heartbreaking, race-ending fare that we'd hoped Honda had fixed by now.
Same story, different year. Honda is struggling to get its reliability woes lined up, and the McLaren drivers never cracked the top half of the standings in testing.

It's a good thing Alonso makes the big bucks, I guess. It looks like McLaren fans will need to brace themselves for more rough times ahead. (Please prove me wrong, Honda. Please!)