Everyone is trying to make cars that can drive themselves, but Honda and Japanese mobile carrier SoftBank want to go a lot further: they want cute emotional robot cars that talk to you about your feelings. There's no way that could go horribly wrong, am I right?

The companies say they are planning to collaboratively develop artificial intelligence that can both interact with the wider world and have emotional conversations with drivers, according to business magazine Fortune. The technology is based on the companies' different-but-concurrent forays into the field of human-like robotics.
In Japan, both companies have very famous humanoid robots. Honda has Asimo, which is capable of human like movements such as running, dancing, and gripping. SoftBank has Pepper, which uses cloud-based computing to create an artificial intelligence that can read the moods of the people, usually customers, with whom it interacts.
G/O Media may get a commission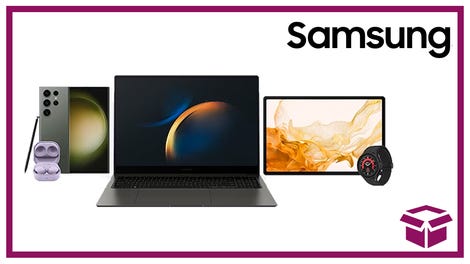 24 hour deals
Discover Samsung - Daily Deal
If you're wondering about the state of SoftBank's business, its CEO Son Masayoshi recently led his company to a $32 billion takeover of British computer chip maker ARM. The chipmaker is a part of almost every mobile computer device on the planet, including in most smart phones like those from Samsung and Apple, as well as in increasing amounts of automotive computing modules. Son Masayoshi is Japan's richest man and something like the country's answer to either Iron Man or Elon Musk.
As to his company's plans with Honda, Son had to this to say:
Imagine if robots, with their super intelligence, devoted themselves to humans. And imagine that cars themselves became supercomputers or robots one day. Honda will be the first to adopt this technology.
Oh, my dear Masayoshi. I wish I could live in this wondrous dream world you present to us where our robot companions are completely and totally devoted to our service, but I cannot help think I have seen this movie before. And I don't think I remember it ending well.
We're clearly doomed when our "mecha kawaii" (super cute) hyperemotional, adaptive and studious robot cars discover modern philosophy and religion, suffering existential crises about their places in the universe and roles in a human dominated society. And that's all while we sit in them at 60 miles per hour, completely unaware of the inevitable and upcoming uprising.
There is likely to be little choice when the portrait-mode livestreamed A.I. revolution occurs. I must be clear that I, for one, welcome our new adorably murderous robot overlords.