Honda Aircraft recently debuted their first production HondaJet, and the over-the-wing aircraft design is anticipated to revolutionize the light jet market. The engines are also new and so is the company created specifically to build them. Honda Aero is the first new company approved to build jet engines in 23 years.
The majority of the aviation industry from airlines to general aviation and even the airspace system and air traffic control are operating on half decade old technology. The layers and layers of bureaucratic red tape make the development of new technology that actually makes it to production virtually impossible. If you happen to be a mega aerospace company like Boeing with massive cash and a long history to build from or if you have deep military ties like Lockheed Martin you might make baby steps forward with incremental advancements in technology improvements.
The engine development has not gone without some major setbacks, yet Honda has worked hard to successfully slice the kevlar-carbon reinforced red tape known as the Federal Aviation Administration (FAA). Their success was in part due a relationship formed with GE Aviation over 10 years ago. GE and Honda formed a 50/50 joint venture in 2004, called GE Honda Aero Engines, based in Cincinnati, Ohio. The joint company integrates the resources of GE Aviation and Honda Aero, Inc., a Honda subsidiary established to manage its aviation engine business.
G/O Media may get a commission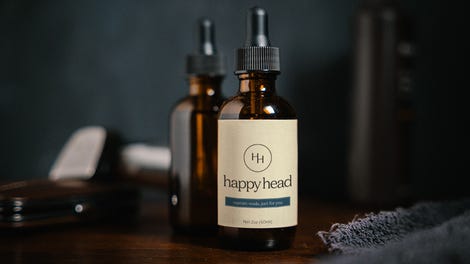 Honda Aero, Inc. (HAI) recently announced that it has been issued a PART 21 Production Certificate from the U.S. Federal Aviation Administration on March 9. Honda Aero is responsible for the production of the GE Honda Aero Engines (GHAE) HF120 turbofan engine that powers the Greensboro-based Honda Aircraft Co.'s $4.5 million lightweight business jet and other aircraft.
During its certification program, the HF120 engine accumulated more than 14,000 cycles and 9,000 hours of testing. Initial production took place at GE's Lynn facility in Massachusetts. At the end of 2014, HAI started assembly of the HF120 under GHAE's Type Certification and with FAA oversight. With this new program milestone, HAI's Burlington facility can now produce engines under the HAI Production Certificate without government oversight. HAI is the first company to be awarded a FAA Production Certificate for jet engines in the last 23 years of aviation history.
The HF120 will require significantly less scheduled maintenance than other turbofans, with time between overhaul of 5,000 hours and no need to open the engine for interim hot-section inspections. Compared to the competition, the HF120 is expected to stay on-wing 40 percent longer than typical business jet engines.
The new HF120 turbofan engine is rated at 2,095 pounds of thrust, and is expected to set new standards of performance in fuel efficiency, durability, low noise and emissions. HF120 technologies includes a wide-chord, swept front fan blade, along with composite outlet guide vanes. A high-temperature titanium impeller in the compressor creates maximum engine pressure ratio and stall-free performance, and a two-stage low-pressure compressor and counter rotating high-pressure compressor based on a titanium impeller.
Photos: Honda Aero Inc
---
Chris is a pilot who loves airplanes and cars and his writing has been seen on Jalopnik. Contact him with questions or comments via twitter or email.