1st Gear: We're Not Exactly Rejoicing
The Honda CR-Z, a slow, heavy hybrid hatchback, will be dead around the world by the end of the year, Automotive News reports:
Honda Motor Co. is killing off the compact CR-Z hybrid, a slow-selling, sporty runabout whose performance struggled to live up to its hot-hatch looks.

Production of the made-in-Japan car will cease by year's end, Honda spokeswoman Nao Uzawa said Friday. Output for the U.S. market has already ended as Honda places its green-car focus there around the re-engineered Accord Hybrid with its upgraded drivetrain.

Last we heard, the Honda CR-Z was going out of production in Japan, but we didn't know for sure if that meant the end of the line for the car worldwide. Now, it looks like this is the final nail in the coffin.
And that's actually a disappointment. Beyond the "variety of consumer choice" argument which we'll always stand behind, the CR-Z was always a car that held enormous potential. Not only was it the weird, odd little hatch that could have – with the right tweaks – been a successor to the ever-so-cromulent Honda CR-X, it could have been a standard bearer for cheap fun.
Just as recently as last year, there were rumors that Honda was considering a turbocharged variant with 280 horsepower, which sounded too good to be true. Which it was.
Oh well. RIP CR-Z.
2nd Gear: But Wait, This Honda Hybrid Story Gets Worse
The Honda CR-Z is dead, so surely a new car will rise up in its place, right?
Right??? Please?????????
Of course not. Even though mechanical wonders like the Porsche 918, LaFerrari, and McLaren P1 have definitively proved that yes, hybrids can actually be incredible, Honda has decided that any hybrid you'll be able to buy from them will actually, sadly, be pretty boring. From that same AN piece:
"Honda, speaking from the U.S. market only, has shifted our hybrid resources to the all new 2017 Honda Accord Hybrid," spokesman James Jenkins said. "We have high hopes on this vehicle and are forecasting sales to double [that of] the prior generation."

G/O Media may get a commission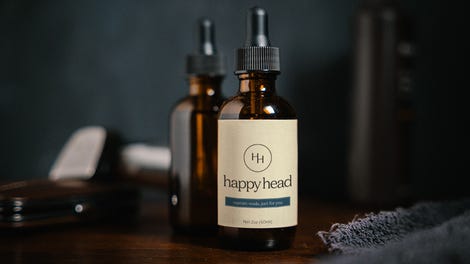 Want all of the instantaneous, continuous torque of electricity, while keeping all the goodness of your beloved internal combustion engine?
Better start saving for a Porsche.
3rd Gear: Volkswagen's Fix For The European Audi Q5 May Actually Make Things Worse
While Americans are getting offered cash and buy-backs for their cheaty Volkswagen diesels, Europeans haven't been so fortunate. VW has maintained for a while now that European Union regulations would be easier to surmount using a fix on the cars themselves, and such an expensive program wouldn't be necessary in Europe.
Hey, Reuters, how's that working out?
The test of the Audi Q5 by the Italian consumer group Altroconsumo showed harmful nitrogen oxide (NOx) emissions 25 percent higher after the removal of illegal defeat device software than before the technical fix, the European Consumer Organisation (BEUC) said.

VW was not immediately available to comment.

Um.
4th Gear: VW's Gotten Dinged Again, This Time By California
Volkswagen's agreed to a $14.7 billion settlement with federal regulators, but any deals with state regulators are still playing out. In California, that means an additional $86 million in fines. From the California Attorney General's office:
In addition to the $86 million in civil penalties, Volkswagen agrees to strict injunctive terms as part of the settlement, including:

Prohibitions on false and deceptive advertising
Affirmatively disclosing defeat devices in certification applications and other submissions to the California Air Resources Board (CARB)
Notifying the California Attorney General's office and CARB of whistleblower and other complaints
Requiring Volkswagen contractors and employees who are designing engine control units or engine control software to report to the California Attorney General's office and to CARB any request for or use of defeat devices, and to keep accurate records of software features and changes that could be used as defeat devices
Provide the California Attorney General's office with reports of any violations, along with periodic reports regarding its efforts to implement the injunction and effectiveness of those efforts
"Unfair competition," in this case, relates to not only the illegal emissions produced by Volkswagen's diesels, but also to the pervasive advertising from Volkswagen of its "Clean Diesel" technology, which was actually not so clean.
5th Gear: China Might Be Doing Okay
There's been concern about some softness in the Chinese economy as of late, with weak car sales considered to be an indicator of how it's doing overall. But it turns out there might not be so much to fret about, reports Bloomberg:
China's passenger-vehicle sales expanded at a faster pace in the first half, as rising demand for SUVs and new-energy vehicles widened the nation's lead as the world's biggest auto market.

Retail sales of cars, sport utility vehicles and multipurpose vehicles climbed 9.5 percent to 10.8 million units in the January-June period, according to the China Passenger Car Association. Honda Motor Co., Toyota Motor Corp. and Daimler AG's Mercedes-Benz gained share as growth in industrywide deliveries outpaced last year's 8.4 percent gain.

Nine and a half percent is actually a huge gain, and that's good. Carmakers are increasingly basing their future business projections on the Chinese market fueling new sales, and new sales means more money, and more money means we tend to see more weirdness popping out of designer's heads and onto factory floors.
And more weirdness is good.
Reverse: Suzuki and Consumer Reports Settle
On July 8, 2004, Suzuki Motor Corporation and Consumers Union, publisher of Consumer Reports magazine, agree to a settlement in an eight-year-long lawsuit in which the automaker accused Consumer Reports of damaging its reputation with claims that its Samurai sport utility vehicle (SUV) was prone to rolling over.

In July 1988, a Consumer Reports product review judged the Samurai as unacceptable because of its propensity to tip during sharp turns.

Neutral: What Should Honda Be Doing Instead?
The CR-Z is dead, and all American hybrid resources are being poured into the Accord Hybrid (the Acura NSX notwithstanding). But with Honda's long history and reputation, what should it be doing instead? What should it draw on? What would you love to see on the street?