You know what we haven't seen in about a week? A really good look at the upcoming Bugatti Chiron supercar that is supposedly under wraps until it drops in Geneva in March of next year. No worries — we've got a brand new video of two Chiron prototypes. Is Bugatti even trying?
The highest-profile Volkswagen Group company has really dropped the ball in keeping the looks of the Chiron to themselves (and yes, they're definitely calling it Chiron). Seriously, we've seen it again and again and again and again, even though March of next year is supposedly when we're supposed to see it. But nope—there it is, in a not-so-subtle convoy of supercars:
Don't mind it, it's just a pair of (rumored) 2.5 million dollar, 1,500 hp supercars cruising with a look-at-me Veyron Vitesse, Porsche 918, Lamborghini Huracan, and BMW i8.
The Chiron's company in this video is interesting, with the 918 Spyder holding the production car lap-time record at the Nürburgring, the Lamborghini to test against the Chiron's lesser sibling, the Veyron Vitesse for a bit of old-versus-new, and then the BMW i8 which, in this lineup, is probably just the waterboy.
And then there are the people filming the cars as they pass by, which only managed to make the most uncomfortable noises in a 20 second span I've ever experienced.
G/O Media may get a commission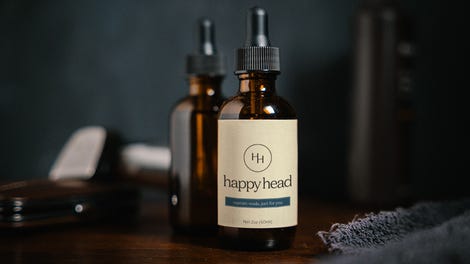 When do you think we'll catch a glimpse of the Chiron again? At this rate it's going to feel ten years old before it even makes it to the auto-shows.
Video from Tim Wolke on YouTube, via Carscoops
Contact the author at justin@jalopnik.com or @WestbrookTweets.