Last year, off-road accessory outfit American Expedition Vehicles brought a heavily modified 2017 Chevy Colorado ZR2 to the SEMA aftermarket show in Las Vegas. Soon after that, we started seeing similar-looking ZR2s in prototype camo. Now we know what they were up to: this sweet snorkel and wheel kit.
The Ford Taurus Is Reborn — But Only For the Middle East
There has been some speculation floating around the internet that AEV and Chevrolet were jointly developing some kind of super-extra variant of the ZR2, potentially named "Bison" which GM somewhat recently trademarked, but it seems that the two companies are starting with a slightly less extreme collaboration.

AEV, as announced this week, is going to start offering high-quality snorkel kits for gas and diesel ZR2s along with a few versions of these aluminum beadlock wheels.
The rolling stock, along with the snorkel, was apparently developed specifically for the Colorado ZR2 (as opposed to just made to work with the truck's bolt pattern) so users should get superior fitment over cheaper aftermarket options.
G/O Media may get a commission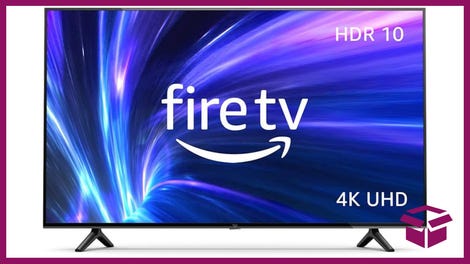 42% Off
Amazon Fire TV 50" 4K Smart TV
And while some folks may be skeptical of aluminum off-road wheels, I say any opportunity to shed weight from a truck's feet is worth taking. After all, those enormous tires are going to be like anchors crippling the acceleration of the already modestly motivated Colorado.
AEV is probably best known for making JK Jeep Wranglers into pickup trucks (this is known as the "Brute" conversion) but it's been making very fancy looking accessories for Rams and Jeeps for some time. These new items will be the first official Chevy parts for AEV's catalog. The snorkel retails for about $460. The wheels don't seem to be in the online store yet but you can count on them costing north of $200 a piece.

As to whether a complete reimagining of the Colorado, a la what was revealed at the 2017 SEMA show, will ever manifest itself... I bet if these parts sell well enough it just might. I'd love to at least see some new grille options for Chevy's cool off-road pickup. Oh, yeah, and how about a supercharger?