Flight attendants have a job that holds a lot of prestige in the eyes of most travelers, and they get called a lot of different things while doing their jobs — waitress, m'am, hey you, miss, air hostess, and trolley dolly. But one moniker that has pretty much gone out the emergency exit door is "stewardess," and here's why.
I think it's safe to say that a striptease ad for an airline, like this one from Braniff International Airways (below), would not fly today — at least not in America. But this type of ad, which most would now consider objectifying toward women, was the only way to go in the "sex sells" days of the early jet age. Braniff was hugely popular in its heyday. Their flight attendants wore psychedelic trends from some of fashion's top designers such as Emilio Pucci.
Pacific Southwest Airways (PSA) was another airline that advertised the attractiveness of its flight attendants. They introduced the miniskirt in 1965. In her book, "Long Legs and Short Nights," former PSA flight attendant Marilyn Tritt said there used to be a distinction between flight attendants and stewardesses. Flight attendants were there for safety, while stewardesses were there to be eye candy, flirt, and serve drinks. She noted: "[stewardesses] were not allowed to do PA announcements, because nobody could understand them. Therefore, let's face it, they were along for the ride."
EDIT: Marilyn Tritt Schwartz contacted me to let me know that I had misunderstood her quote, and there was not a distinction between Stewardesses and Flight Attendants — they merely changed job titles once more men joined the industry. When she referred to stewardesses as "they," (because she was one herself) I misinterpreted that to mean there were actually two different job functions. She would also like us to know that the miniskirts weren't introduced until around 1971-72. I regret the error.
Many modern, and dare I say older, flight attendants now consider "stewardess" a derogatory term toward their profession and even their personal virtue, because they take their job more seriously than being there simply to serve as eye candy. I asked my flight attendant friend and New York Times Best-Selling Author, Heather Poole her thoughts on the matter. Here's what she told me:
During Pan Am's heyday in the 1960s, there were strict requirements for stewardesses: They had to be at least 5-foot-2, weigh no more than 130 pounds, and retire by age 32. They couldn't be married or have children, either. As a result, most women averaged 18 months on the job. In the 1970s, the organization Stewardesses for Women's Rights forced airlines to change their ways. The mandatory retirement age was the first thing to go. During this time the airlines started hiring men. That's when the airlines switched to a more gender neutral job title. They went from stewardess to flight attendant. The word today is outdated, but I don't mind when somebody calls me a stewardess. It's just a throwback to a more glamorous time. I take it as a compliment.
G/O Media may get a commission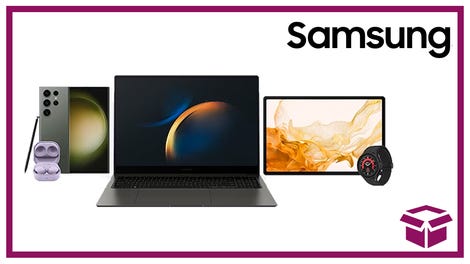 24 hour deals
Discover Samsung - Daily Deal
Heather's book, "Cruising Attitude: Tales of Crashpads, Crew Drama and Crazy Passengers at 35,000 Feet" is a great read, describing what it's really like to be a flight attendant. Heather is currently working on her next book, to be titled "Skydoll: Destination Unknown." She is planning to have it finished this year.
I actually know several flight attendants who don't mind being called "stewardess," and like Heather said, it adds some glamor to their work. In the '60s and '70s, airline flights were all about the service you received. If it gives current flight attendants a sense of pride and a desire to do more than the bare minimum, then I'll all for it.
PSA and Braniff flight attendants weren't the only ones strutting their stuff back then. Southwest joined the industry in 1971, and along with their 737s, they had leggy flight attendants in hot pants and gogo boots. They even offered a job to Raquel Welch (or any young lady who may resemble her) via a newspaper ad.
There are still a few foreign airlines out there who flaunt their flight attendant's assets on occasion. Ryanair was publishing an annual swimsuit calendar, giving proceeds to charity. But they announced last October that they would discontinue the calendar, as the airlines moves toward a more family-friendly image. This, from the same airline whose CEO said they would consider selling on-demand porn on their flights. (Photo at left is courtesy of Ryanair)
In March of this year, Japanese airline Skymark debuted new uniforms for its flight attendants, showcasing their figures. Many Asian airlines don't have to adhere to age discrimination laws, so they can bring in new, young talent on a regular basis. A rotating staff also allows them to keep payroll costs low while unionized flight attendants earn tenure and can't be fired when they no longer rock the skirt.
Top image: PSA flight attendants modeling miniskirt uniforms. Photos via Hostesses Retro, unless otherwise noted.
Paul Thompson is a aviation journalist with over 13 years of experience working in the airline industry, who maintains the website Flight Club for Jalopnik.com. You can contact Paul to submit story ideas, your own "Plane Porn" photos, and comments regarding this or any other aviation topic via email at paul@Jalopnik.com. You can also follow Flight Club on Twitter: @flightclubnews