By now we all know that the 2018 Dodge Challenger SRT Demon is an 840 horsepower exercise in mechanical bonkersism, a drag car cajoled into the bare minimum of street legality, available for any dipshit with $85,000 and a functioning metabolism to own. That dipshit with $85K in disposable income will have to sign some important papers for Fiat-Chrysler, though. We've got those papers right here, if you'd like to take a look.
The Demon Disclosure Form is three pages of FCA ass-covering, and you're not leaving with that Demon unless you initial all those lines, and scrawl your name at the bottom. Unlike the deal with the devil you signed to let you shred so fiercely on guitar, this demon-deal doesn't require you to sign in blood, but my guess is it couldn't hurt.
Here's the disclosure. The last page is just a signature page, so I'll skip that one:
There's a lot of interesting stuff in here. Right from the beginning, though, I have sort of an issue, since FCA claims that the Demon is "the automotive industry's first and only purpose-built, street-legal production drag car" which is a claim that I'm pretty sure the 1964 Ford Fairlane Thunderbolt would take some issue with.
G/O Media may get a commission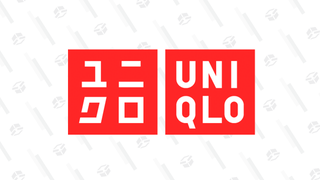 Year-round basics
Uniqlo Summer Sale
From there, FCA reminds us that:
"The Demon is a unique performance Vehicle with unique characteristics, parts, systems and capabilities and performs unlike other vehicles. It is imperative that you understand and acknowledge the unique characteristics of this Vehicle before purchasing or driving."
... which is how lawyers say that the Demon is going to have limits so far beyond those of the average driver it makes them dizzy.
Driving with people in the back without a rear seat is, of course, frowned upon, but what I find more surprising is this part:
4. If the Vehicle is not factory equipped with a passenger seat, Customer shall never attempt to install a passenger seat because the passenger will not be properly protected.
So, if you're thinking about deleting that passenger seat when you buy your Demon, you better be damn sure you'll never want a passenger seat in there. I'd think it'd make more sense to just buy it and remove it, right? Then you'd at least have the option later?
Also, this one I suspect we'll see evidence of customers ignoring at some point in the nearish future:
5. Customer shall never use any "Track-Use" features, functions, equipment or parts on public roads or any other prohibited area. The intended use of "Track-Use" features, functions, equipment or parts is for race vehicles on race tracks.
There's warnings about how drag tires really aren't suitable everyday-driving-use tires, and then there's this warning:
8. Customer shall not move the Vehicle in temperatures below 15° F with the Drag Tires. In temperatures below 15° F, the Drag Tires can lose flexibility and that may lead to cracking and other tire damage.
That's not don't drive, it's don't move. If you want one of these and live somewhere where it gets cold, I hope you have a garage, or are a decisive parker, at least.
On the next page, we get to the all-caps law-screaming about how FCA does not want to be responsible for all the stupid, dangerous shit you could do with this car:
THE UNDERSIGNED CUSTOMER IS EXECUTING THIS DOCUMENT KNOWINGLY AND VOLUNTARILY. CUSTOMER HEREBY ASSUMES ALL RISK ASSOCIATED WITH THE VEHICLE (SEE THE VEHICLE'S OWNER'S MANUAL, USER GUIDE, 2018 DEMON SUPPLEMENT AND 2018 DEMON TIPS CARD IN THEIR ENTIRETY) AND WAIVES ANY AND ALL CLAIMS AGAINST FCA US LLC AND/OR DEALER.
Whatever happens, FCA is making it very clear it's not their fault.
It also looks like they have a section where you accept whatever insane dealer markup you're getting reamed with, so you can't complain later about the vigorousness or intensity of the reaming:
15. THE UNDERSIGNED CUSTOMER VOLUNTARILY ACKNOWLEDGES WITH RESPECT TO THE VEHICLE'S MSRP AS FOLLOWS:
___Yes, the purchase price of this Vehicle is AT OR BELOW MSRP, thereby qualifying this Vehicle order for priority scheduling; provided, however, that Vehicles in the following colors: B5 Blue, Indigo Blue, Plum Crazy and F8 Green will not be available until 01 of 2018 (at the earliest (as set forth in Section 10 above)).

___No, the purchase price of this Vehicle is NOT AT OR BELOW MSRP, and I acknowledge that this Vehicle order does not qualify for priority scheduling.
That's actually a very good thing on the part of FCA, because by keeping marked-up vehicles from getting priority, that discourages dealers from charging insane mark-ups on the car.
Overall, I'm not surprised at all to see an intense waiver document like this from FCA. Having these 840 hp monsters out in the general public must be making FCA's lawyers uneasy, at the very least.
(Thanks for the doc, Robert!)