Koenigsegg set an insane average speed of 277.9 mph in two runs of a stretch of highway in Nevada back in November, potentially making the Agera RS the fastest production car ever, and finally giving the company the opportunity to test at the limit in the real world. Here's what they learned from that.
Christian von Koenigsegg dropped some new details about the record-setting speed runs in a conversation with Driving at the Canadian International Auto Show last week, revealing that the whole thing was set up by the the owner of the car, not the company, before it was even finished being built. If you can afford to buy the fastest car Koenigsegg makes, you better be able to pull some strings to play with it.
Here's more from Koenigsegg speaking to Driving:
"We were just about finished building his car, and he said 'I want to see how fast this goes.' Well, we don't have a track long enough to do that; I told him any test track is too short, you'd have to shut down a whole road. And he managed to do that.

"So when we heard he had achieved that, we thought we'd better help out, because it's uncharted territory, and it's dangerous. We've never even driven that fast, so we wanted to be part of it, analyze it, and make sure it was done as safely as possible and that we got as much data out of it as possible."
G/O Media may get a commission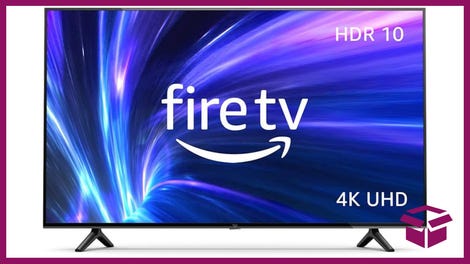 42% Off
Amazon Fire TV 50" 4K Smart TV
Koenigsegg said the company has since been able to introduce a new aerodynamic setting that tunes the ride height, wing angle, shock absorbers and other active aerodynamic features of the car for driving at the limit based on the real-world information it now has. You know, just in case you ever find yourself nearing 280 mph again.
Koenigsegg also said the 1,160 horsepower 5.0-liter twin-turbo V8 Agera RS could go faster with a change to the rev-limiter after the factory driver behind the record-setting car reached it on one of the runs. The car hit a reported max speed of 284.3 mph.
With a claim like that, let's hope there are plans to give it another go now that we have, you know, all of the data at hand. Here are some pictures of the record-setting car we snagged at the Detroit Auto Show last month; enjoy.