Good morning! Welcome to The Morning Shift, your roundup of the auto news you crave, all in one place every weekday morning. Here are the important stories you need to know.

Also: a programming note! Your Jalopnik staff has had a very strong and productive January so far, complete with a few good exclusives and scoops on top of coverage of CES and the Detroit Auto Show. Unfortunately, those last two events back-to-back—and the germs from the bazillion journalists and industry folks there—have rendered most of us sick and useless. And since some people had been working for two weeks straight with no break, I'm giving most of the staff the day off to recuperate.
You may see fewer posts than usual, but fear not, as Kristen Lee and our weekend gentlemen Alex Hevesy and Bradley Brownell have stepped up to take command. We'll be back to normal tomorrow.
Until then, enjoy what I can only assume will be 200 percent more LeBaron and air-cooled 911 content than usual.
1st Gear: GAC's To-Do List
I am utterly fascinated by the story of GAC, the automaker that aims to be China's first to sell cars in the U.S. next year. It's been a long time since we've seen an all-new brand from an entirely new country and company enter this market, and I'll be very interested to see if they can pull it off—or if the market even warms to them.
G/O Media may get a commission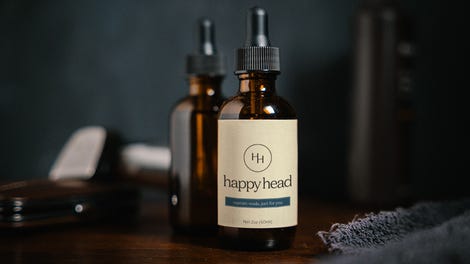 Over at Automotive News, we have a big checklist of all GAC needs to do to work in America. There's the U.S.-China trade issues we covered Thursday, for one. But there's also the stigma that Americans tend to have toward Chinese-made products, even though it's where pretty much all our devices get made these days.
GAC must also recruit a dealer network, convince people its Japanese manufacturing methods resulted in a solid product, and strike up an official ally in Fiat Chrysler.
Here's more:
And GAC must decide whether to limit its first wave of dealers to an import-friendly market, such as California, as well as choose a distribution model. At the moment, it appears GAC is considering a traditional brick-and-mortar network of dealerships, but that's time-consuming and costly.

Will FCA agree to sell cars through its dealerships? Or could GAC sell vehicles directly, Tesla-style? Whatever the company decides to do, it will have to move quickly to meet its 2019 target.

"Getting good dealers signed quickly is critical," Sargent said. "That is not something you can do at the last minute. They have to focus on that."

On March 23, NADA conventioneers may find some answers to these questions at GAC's booth in the Las Vegas Convention Center, a short stroll from FCA's showcase.
In China, the GS8 large crossover starts at about $25,500, and it's been given high marks for quality. We'll see if they can make it happen here!
2nd Gear: Merchandising, Merchandising
I didn't realize this, but Lexus hasn't been the top-selling U.S. luxury brand since 2010. No one wants to be third fiddle to BMW and Mercedes, which is where they are now, so one component of Lexus' plan to get back in the game is this: prominent product placement in the upcoming Black Panther Marvel movie.
Lexus wants to appeal to a younger, more diverse crowd of buyers, so it's hoping being in the film will give it a boost like Audi got from Iron Man back in the day. Via Bloomberg:
In Marvel Studios' upcoming "Black Panther" blockbuster, the superhero king of Wakanda surfs through a city clinging to the roof of his Lexus LC 500 supercar as his sister pilots it remotely. The Toyota Motor Corp. brand is trying to use the excitement of that cameo to end a seven-year drought as U.S. luxury sales leader.

"We are going after a younger customer, and just from a demographic standpoint, the younger you go, the more culturally diverse the population gets," Ericksen said in an interview after showing "Black Panther"-themed clips this week at the North American International Auto Show in Detroit. "The task to hit our sales plan really comes from bringing a lot of new customers into the brand."

As the U.S. shifts further away from a majority white country and baby boomers age and retire, companies are scrambling to position themselves with younger buyers who are increasingly non-white. Spending by black, Asian and Hispanic consumers is growing faster than that of whites in the $19.5 trillion U.S. economy. African-Americans in particular are more frequent moviegoers.
All that Star Wars shit works for Nissan—or at least, Nissan says it does—so maybe Lexus will strike lightning here. Either way, Black Panther looks great!
3rd Gear: Ford Is Alone With Aluminum
The 2015 Ford F-150's aluminum body was a revolutionary move, and due to the theoretical weight savings and fuel economy gains, it was expected other automakers would follow suit with their trucks. Not so. With the new Ram 1500 and Chevrolet Silverado we saw unveiled at the Detroit Auto Show, it seems Ford's other American rivals are sticking primarily with steel. Via Automotive News:
When Chevrolet and Ram unveiled their next-generation pickups at the Detroit auto show, the mostly steel bodies and beds underscored the starkly different paths the Detroit 3 are taking for their most important vehicles.

"We don't believe in it. We fundamentally don't believe in it," Alan Batey, General Motors' North America president, told Automotive News about an all-aluminum pickup. He said the company analyzed the possibility of such a truck but decided against it.

"We look at everything," Batey said. "Did we ever seriously consider it? No."

[...] "It's not just different strategies," said Stephanie Brinley, an analyst with IHS Markit. "It's about strategies that play to your strengths."

Ford, she said, needed to put its largest vehicles on a strict diet, and aluminum was the right choice for its needs at that time, helping the F-150 drop about 700 pounds.
Guess that means Chevy can keep dinging Ford in those anti-aluminum ads. Anything's better than the "real people" commercials, at least.

4th Gear: A Sportier BMW X1 Alternative
A few of us were scratching our heads trying to figure out exactly what the BMW X2 is, and where it fits in with the lineup, and how it's any different from its platform-mate the X1. Here's the answer, from Automotive News: smaller, sportier, more expensive. And a front-wheel drive variant is coming.
Although the X2, with its raked-back coupe styling, is slightly smaller than BMW's X1 entry-level model, it will cost more. The awd X2 will start at $39,395 including shipping, about $2,500 more than the equivalent X1. The fwd X2 will cost about $2,000 less than the awd model, Kelly said.

BMW is positioning the X2 as a sportier alternative to the X1, which tallied sales of 30,826 vehicles in the U.S. in 2017. Company executives aren't sharing sales projections for the X2, but they expect it to be a profitable addition to the lineup that conquests many of its customers from other automakers.
Makes sense.
5th Gear: Public Days Begin At The Detroit Auto Show
And finally, if you're in or near the Motor City, this weekend marked the beginning of the public days for the 2018 Detroit Auto Show! Those days run through Sunday, Jan. 28 and it's $14 for adults and $7 for kids 7-12. Kids under that get in free. You should go and see the cars, and in some cases even sit in the cars.
I just saw many of the cars myself. They probably miss me. Tell them I said hello.
Reverse: Gran Torino
Neutral: Does Movie Product Placement Really Work?
Is Lexus on target here, or will this be a misfire?