The new Laborghini Aventador Superveloce Jota (SVJ) isn't supposed to be revealed until next week at Monterey Car Week, but a UK Lamborghini dealer thought, screw it, waiting's for suckers, and posted the first official pictures of the new Aventador SVJ on Instagram. It has a little smooth-guy moustache!
There were two images 'grammed, this frontal/above shot:
...and this detail of that odd little central air intake:
G/O Media may get a commission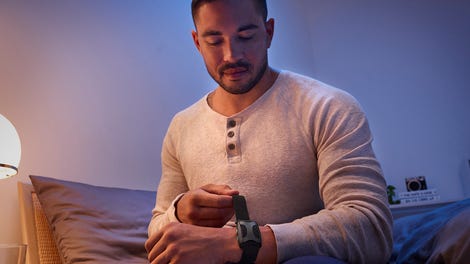 The new Aventador SVJ keeps a lot of the same folded-paper/stealth fighter design language as the current Aventador SV, with its highly angular look and sharp creases, but the front end has been significantly redesigned. The entire lower grille area is new, and the pervious triple-point front end profile is gone. Here's a side-by-side so you can see:
The rear will likely be different from the SV as well, to accomodate different exhaust setups and like a bewildering array of air intakes and extractors.
The Aventador SVJ will be Lambo's last car made with a non-hybrid V12 engine. That engine makes 20 horsepower more than the normal SV, for a total of 760 hp and 531 lb-ft of torque.
The SVJ name comes from the 1971 Miura SVJ, a more intense version of the legendary Miura, in the same way this new car is a much more caffeinated version of the Aventador.