We first saw glimpses of the secret McLaren MSO HS this morning, along with a few fuzzy pictures stolen from the factory. But thanks to some digging and some help from a source, we now have it all in its Earthly glory. This is the McLaren MSO HS, the ultimate car in McLaren's Super Series, and one of the fastest things a street has ever seen.

This is not some tarted-up McLaren 675LT with a bodykit, either. Starting with the bare bones of a 650S, McLaren used carbon fiber for the front bumper, splitter, and aerodynamic dive planes.
The hood and the roof are made out carbon fiber as well. The woven carbon goodness continues down the sides, in the form of side skirts, side intake, and roof scoop (a roof scoop!) all finished in exposed carbon fiber.

G/O Media may get a commission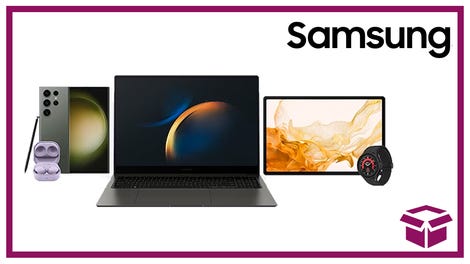 24 hour deals
Discover Samsung - Daily Deal
The enormous shelf of a wing out back was derived from the McLaren P1 GTR program, and it's not quite a fixed wing as we originally thought. It is capable of functioning as an airbrake under heavy braking, and can be electronically adjusted for street or track use, depending on how heavily you need to stick to the floor.

And I do mean "heavily," as the MSO HS generates 485 pounds of downforce at 150 mph. Just imagine one-and-a-half Vince Wilforks sitting on the roof – coincidentally, that's also the only way to make this thing look better.

McLaren didn't just slap some wind shaping onto the car and call it a day, either. The glass in the windscreen and side windows is the lightest McLaren's ever made, and the engine cover is simply polycarbonate. The wheels, containing vast carbon ceramic brakes, are ultra-light as well.
Lurking under the hood is a blueprinted version of McLaren's M838TL twin-turbocharged V8, which generates the 678 horses we originally suspected it had, along with 516 pound-feet of torque from 3000 RPM all the way up to 7000 RPM. Hand-polished exhaust ports? Yeah, it's got those too.
And just in case you were wondering if McLaren has missed just the tiniest detail, one that anyone would miss as an MSO HS went screaming by, rest assured that it has not. The engine bay itself is set off in gloss carbon fiber.
But since it wouldn't be a McLaren without some ostentatious use of the best amateur track day technology available, the MSO HS comes complete with three cameras – one in the front bumper, one in the rear bumper, and one inside the car peering over the driver's shoulder. These aren't just used for peeking around corners, like in your standard Range Rover, but are actually designed to be used in conjunction with something called McLaren Track Telemetry, or MTT – a system that also comes with the 675LT.
MTT works by showing you a display on the interior screen, constantly tracking in real-time your laptime, sector splits, lap deltas, and comparisons to other people on the track. Once you get off the track, it actually spits out post-driving analysis using GPS mapping, lap timing, and graphical plots of your track driving to help you get that last little microsecond of your laptime. (NOTE: This will not make you faster than Jenson Button, no matter what. Sorry. You are too fat and too slow and too old and there's a reason he's an F1 driver and you are not.)
As we expected, 25 examples of the MSO HS have been and/or will be built.
Also, it comes with an interior. This one looks kind of bland, but McLaren will do anything you want. Purple snakeskin seats with crocodile headliner? Sure, why not.