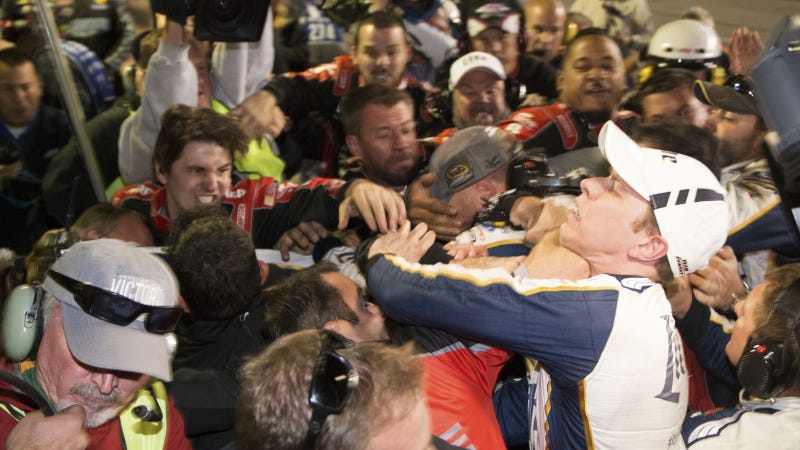 Ah, NASCAR. You say "have at it, boys," and the boys deliver. We posted the televised version of the fight yesterday, but another angle of it has been released that has glorious, glorious audio. Pop some popcorn, and enjoy a flurry of bleeps.
NASCAR Senior Vice President of Competition and Racing Development (that's a mouthful) Robin Pemberton has vowed to investigate the brawl, but has publicly stated that NASCAR has no issue with the incident that sparked it. Brad Keselowski went for a gap that closed a bit too soon, cutting Jeff Gordon's tire in the process. Gordon spun as a result and decided to have words with Keselowski after the race.
Kevin Harvick actually starts off the fight when he pushes Keselowski from behind as Gordon is calling out Brad's unsafe pass attempt.
Since the fisticuffs happened after the race was over and didn't involve unsafe shenanigans in a car, I'm sure it'll be another gentle slap on the wrist.
Photo credit: Matthew Bishop/AP Images