Good Morning! Welcome to The Morning Shift, your roundup of the auto news you crave, all in one place every weekday morning. Here are the important stories you need to know.
1st: Volkswagen Gonna Pay
Volkswagen faces potentially billions of dollars in fines and lawsuits over the diesel cheating scandal. There are various ways the automaker could pay for that. Today Bloomberg reports VW may have to establish a national remediation fund, as well as a separate one for California, for violating that state's strict air laws:
One fund would be administered by the Environmental Protection Agency and used to promote clean transportation throughout the U.S.; the other would be run by California to promote zero-emission vehicles in the state, said the people, who asked not to be identified because the talks are private. Negotiations are continuing and many details are in flux, the people said.

A deal would help settle a U.S. Department of Justice civil lawsuit and clear a key obstacle as the German automaker tries to emerge from a scandal affecting 11 million of its vehicles worldwide. Volkswagen, which faces billions of dollars in regulatory fines and legal compensation, has a March 24 court deadline in California to present a solution for nearly 600,000 U.S. cars whose diesel engines were rigged to pass emissions tests while polluting more than allowed.
2nd Gear: People Love Getting Their Audis And Minis Fixed
What brands have the best levels of satisfaction at dealership service? Audi and Mini are at the top of the list, reports Automotive News:
Audi and Mini were the two winners in customer satisfaction at dealership service departments in a benchmark study that J.D. Power and Associates released today.

Mini was the highest ranked mass-market brand in J.D. Power's 2016 U.S. Customer Service Index Study while Audi was the top luxury brand.

Mini, which finished second in last year's study, scored an 858 on a 1,000 point scale, up from 834 in 2015.

Buick, GMC, Chevrolet and Hyundai rounded out the top five.

Among luxury brands, Audi scored an 874, up nine points from its third-place finish last year. Following Audi were Lexus, Cadillac, Mercedes-Benz and a tie between Jaguar and Lincoln.
G/O Media may get a commission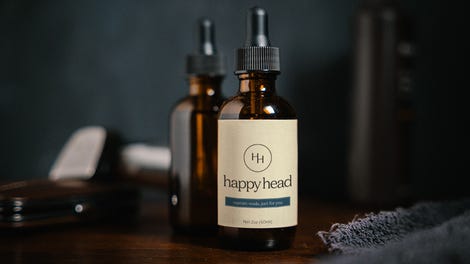 I've always had a good experience at the Mini service department. God knows the car's there enough.
3rd Gear: The Model 3 Will Be Drivable
Tesla is finally unveiling the Model 3 entry-level sport sedan at a special event at the end of this month. It won't go on sale until next year, but here's a surprise from Bloomberg: there will be a working, drivable prototype at the event.
There will be a working prototype on site. CEO Elon Musk previously indicated he might not show the full car, which isn't expected to go on sale until 2017 at the earliest. A drivable version at the event might indicate the company is further along than some investors thought.

This is Tesla's most important car yet, intended to bring the success of the Model S in luxury markets to a much wider audience. The company's previous cars have missed their production deadlines, but Tesla has said it has learned from past mistakes and is focused on getting an affordable Model 3 on the road as soon as possible.
4th Gear: But All Is Not Well In Tesla-Land
Just weeks before the Model 3 reveal, Tesla has lost its chief spokesman, Bloomberg reported yesterday. That's an unusual departure right before a huge unveiling and a big deal to the upstart automaker.
Ricardo Reyes has left Tesla Motors Inc. after less than 18 months as vice president of global communications just as the electric-car maker prepares to sell its most important new model.

A Tesla spokesman confirmed that Reyes has left the company. He had the top communications job from November 2014 until recently. Reyes declined to comment on his departure.

The top communications job is vital to Tesla because, unlike other automakers, the electric car maker doesn't spend millions of dollars on traditional advertising. The company instead relies on media coverage by courting automotive and technology press and has also gotten attention thanks to the savvy Twitter activity of Chief Executive Officer Elon Musk, who has 3.6 million followers on the site.
And since we're the outlet who asked if this bizarre photo yesterday was put out by a disgruntled Tesla employee, since it came with a full company directory, I have to say I have absolutely no evidence the two events are related—even if the timing raised a few eyebrows.
5th Gear: The NSX Seeks To Rev Up Acura
Despite nearly a decade of delays and much skepticism, the 2017 Acura NSX turned out way better than everyone expected—at least, according to our hot shoe. Now we'll see if it can sell well, boost Acura's image and maybe even push sales up for other models. Via USA Today:
NSX "is exactly the representation of what we're trying to do," says Acura's U.S. brand chief, Jon Ikeda. "We need to create an overall experience that's as exciting as this car."

That could help Acura, which is often viewed as a premium brand, reach an even loftier image goal: to be perceived as the seller of higher-end luxury vehicles. Running at the top of the pack can draw more buyers to showrooms and allow Acura to command at least slightly higher prices for already premium offerings.

"I think they are frustrated that they haven't been able to move into that top tier," says George Peterson, president of automotive marketing research firm AutoPacific. Currently, that luxury space is occupied by the likes of Mercedes-Benz, BMW and Lexus. When Consumer Reports magazine conducted a brand perception survey in 2014, Tesla, Mercedes-Benz and BMW were in the Top 10. Acura didn't make the cut.
Reverse: Daimler!
Neutral: Will The Halo Car Work For Acura?
Can the NSX boost the brand? Did it ever?