Stories about Juan Manuel Fangio, the greatest Formula One driver ever, are pretty well-trod at this point—there's the famous 1957 German Grand Prix win, the fact that he was in his forties in his prime, the fact that he won 24 of the 51 grands prix he competed in. Less talked about is just how terrifying those races were.
The Maserati 250F Fangio drove in that German Grand Prix win made 270 horsepower from its six-cylinder, or enough to go nearly as fast as modern racecars (in a straight line, at least.) What was different was the downforce, tires, and brakes. The car produced little to no downforce, had far inferior brakes, and had tires that were as grippy as an ice cube.
There's an honest debate over who is the greatest F1 driver of all-time. You could argue for Ayrton Senna, of course, but I've always preferred Fangio, if only because he had more success with crappier tools, and a much higher degree of risk.
I mean, just look at how much sliding Fangio does on a turn at Autodroma di Modena in his Maserati 250F.
G/O Media may get a commission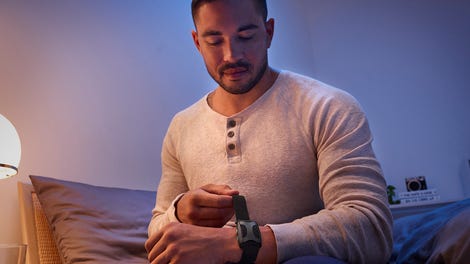 And now watch him at Monaco the year before:
I mean, damn:
The car's all over the place, on every turn.
Of all the old Fangio videos, though, the one that truly frightens me is this one:
Fangio at times seems to be literally wrestling the car into submission, all at breathtaking speeds.
Fangio's greatest race is his win at the Nürburgring in 1957, when he set nine lap records in his Maserati 250F, including seven in successive laps, to overtake Mike Hawthorn and win the German Grand Prix.

He said afterward that he had "conquered" the 'Ring, and that the experience on the whole was absolutely terrifying.
"Even now, these many years later, I can feel fear when I think of that race," he said. "Only I knew what I had done, the chances I had taken.

"The Nurburgring, you know, was always my favourite circuit, without any doubt. I loved it, all of it, and I think that day I conquered it. On another day, it might have conquered me, who knows? But I believe that day I took myself and the car to the limit - and perhaps a little bit more. I had never driven like that before, and I knew I never would again."
Fangio had clinched the driver's championship at the 'Ring, and would only race four more F1 grands prix before retiring at the age of 47 in 1958. He lived until he was 84.