You finally have a reason to care about the Acura ILX: at least one of them has survived the crucible of 200,000 miles of usage, and we have painfully detailed notes on its maintenance to see what it actually took to keep this little car running for so long over such a short period of time.
Despite being the last Acura to be sold with a traditional three-pedal manual transmission, the ILX has already fallen into obscurity for pretty much everyone except hardcore Honda/Acuraphiles like myself and Tyson Hugie, who we've written about before.
Hugie is so Acura-obsessed that he turned his garage into a reproduction of a 1990s Acura dealership and has a fleet of Acuras including an Integra, NSX, mutiple Legends, a TL Type-S and this 2013 ILX which Acura actually gave him for free so he could blog about it.
And as it turns out, the same type of nerd who gets excited about modern Acuras has a deep and disgusting love of spreadsheets. Here's the complete breakdown of what Hugie's ILX took in maintenance and repairs over five years and 200,000 miles:
G/O Media may get a commission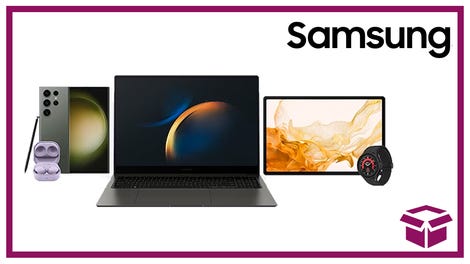 24 hour deals
Discover Samsung - Daily Deal
Hugie's 2.4-liter six-speed manual Acura ILX is apparently still running its original engine, transmission and clutch but has gone through four sets of tires, 27 oil changes, six air filters, two sets of rear brake pads and two transmission fluid changes.
But according to Hugie, the only work done to the car outside regularly scheduled maintenance was a starter replacement at 193,000 miles, which was replaced by Acura of Tempe for $755.27. Sounds like a steep bill for such a job, but I guess if you get a free new car you might not be as concerned with bargain shopping on repairs.
In his video, Hugie explains that he doesn't have a long commute or a job that involves a lot of driving. "Truth of the matter is, I just drive a lot on weekends," he says.
Indeed, 40,000 miles of driving a year puts him way, way beyond the U.S. car owner's national annual average, which is 13,476 miles according to the US DOT.
It doesn't sound like Hugie will be shooting for the 500,000 mile mark in the ILX like he hit his Legend, but I always like to see cars crest into the 200,000-mile club. If you want to join us there, just do your oil changes and filters on time.
Correction: I mistakenly wrote that Hugie put 500,000 miles on a TSX, when in fact that was another (unrelated) Acura-obsessed blogger I've covered in the past. Hugie had a Legend he put 500,000 miles on.