The Tesla Model S is already an insanely quick machine with all of the dumb fitments and comforts people want in an "expensive" and "luxurious" car. But true enthusiasts know the only real experience is completely stripping out a car of all of its unnecessary guts to see just how quick it can really go. Somebody has finally done that with the Model S.

Weight reduction is the name of the game, my fellows, and somebody has gone through a Model S P100D like a college student cleaning up their dorm room before an unexpected date.
Tesla Racing Channel managed to shed off a ton of weight by removing the speakers, door panels, the passenger seat, the front sway bar, replaced the 12-volt battery for a "four-pounder", with a claimed weight of 4,460 pounds (I'm assuming), which the video says is 500 pounds less than the stock weight.
Back in March, we saw a stock P100D set a 10.638 second time at 124.65 mph. This stripped clean P100D set a 10.41 at 125 mph. As the announcer says in the video, that's "not too shabby for a RC electric car, right there."
G/O Media may get a commission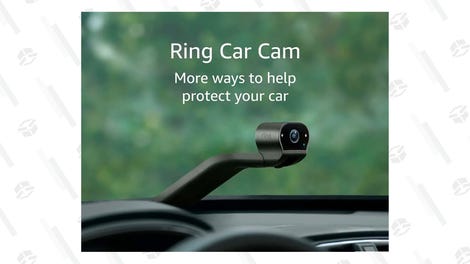 I guess you could say that Tesla's competition is... gutted. Or maybe not, considering this is basically just a shell, sled and seat.
Via Road&Track