The Detroit Free Press just published compensation figures for the CEOs of GM, Ford and Fiat-Chrysler. And let's just say: if you're a Bernie Sanders supporter, you might want to look away.
Big money, folks. That's what the big three's CEOs are raking in these days. Today, the Detroit Free Press published compensation figures for GM's CEO Mary Barra, Fiat Chrysler's CEO Sergio Marchionne, and Ford's CEO Mark Fields.
The article doesn't specify that these are annual sums, but common sense says that they most likely are. Have a look at the numbers. They're overwhelming:
Mary Barra:
Salary: $1.75 million


Bonus: $0

Stock awards: $12 million

Option awards: $11.2 million

Non-equity incentives plan: $3.1 million

Change in pension value: $12,012

All other compensation: $597,118

Total: $28.6 million

Mark Fields
Salary: $1.75 million


Bonus: $0

Stock awards: $12.1 million

Option awards: $0

Non-equity incentive plan: $3.5 million

Change in pension value: $858,157

All other compensation: $370,451

Total: $18.6 million

Sergio Marchionne
Salary: $4 million


Bonus: $6.85 million

Stock awards: $62.7 million

Total: $73.6 million
Freep admits that often times, there's a lot of cash "hidden" from the numbers companies choose to disclose. For example, deferred money and other incentives and perks may not be accounted for.
They also add that execs can't turn stock awards and options into money right away, as that compensation is tied to the company's future earnings and stock prices. Freep says those types of compensation "are based on the company's fair value estimate of their value at the time they are granted. That value will fluctuate over time."
The Newspaper admits that these three CEOs make far more than most working people (obviously), but it justifies the high earnings by saying "But the responsibilities are great and the consequences of successful and failed leadership are sweeping."
G/O Media may get a commission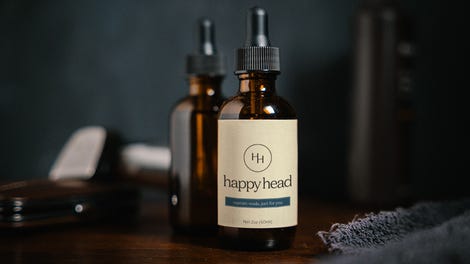 It's like they said in Spiderman, "with great power comes great responsibility, and with great responsibility comes big fat checks, yachts and lavish mansions."
Or something like that.