The 2017 Toyota Tacoma TRD Pro is like a Ford Raptor Lite—daily drivable pickup with strong off-road pretenses. The Taco's just a little smaller. And slower. And not that much cheaper. But you can still get it with three pedals, so it's hard to hate—and it's going racing for real next year, in the desert.

This Tacoma TRD Pro race truck, simply named the Tacoma TRD Pro Race Truck, was built by Camburg, which is probably best known for building high-quality long-travel suspension kits.
These kits are not just elongated struts and springs. They're not hockey pucks wedged between the frame and body like my Scout has, either. We're taking about fully-dialed coilovers with long control-arms to match and keep a truck sitting pretty through high-speed desert driving.
That's exactly the kind of driving you'll see at the 2017 Mint 400, where this truck will be racing in the 7300 class as evidenced by the window sticker. Camburg's rep Jerry Zaiden identifies that as the "Professional Production" class in this video, and that is not to be confused with the 1200 "Full Stock" class that we saw the 2017 Ford Raptor compete in at this year's Mint.
G/O Media may get a commission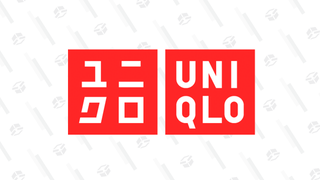 Year-round basics
Uniqlo Summer Sale
Which is a shame, because a Tacoma-versus-Raptor showdown is exactly the kind of truck-on-truck violence I'd like to see on the race course.

PickupTrucks.com is reporting that this Toyota is in the "Stock Mini" class, which I'm not actually sure is the same thing.
Regardless, don't get too hung up on "stock/production" here. The sanctioning body that officiates the Mint 400 and a few other major off-road racing events, Best In The Desert, uses the word pretty liberally.
I actually don't see Class 7300 listed in 2016's BITD rulebook but the Tacoma that's going to the Mint has a cage that's both structural and stiffening, plus completely new suspension geometry and control arms. (Still rocking leaf springs in the back though!)
In general the BITD rules seem to indicate that's okay, as long as the race vehicle uses suspension that's conceptually the same as what the "production" truck would have had.

This year's Raptor racer—since I know a lot of readers will want to draw comparison—was running stock suspension tubes that were simply optimized for the new vehicle's weight. This Taco's modifications look significantly more extensive. In addition to the cage and suspension, PickupTrucks.com reports that the Toyota has extra cooling capacity for the engine and transmission.
Not that such a detail should dramatically detract from how badass this little pickup looks! But it's important to recognize how far this Taco is from the one off the food truck. I mean Toyota dealership floor.

Toyota is coyly concealing who will actually be driving the truck at next year's Mint; "let's just say people will recognize them," Toyota trucks PR man John Myers said in a press release.
I did notice there are a few names printed on the truck: Heidi Steele (off-road racer and wife of other off-road racer/event host Cameron Steele), Fred Williams (from Dirt Every Day. I assume. I guess it is a pretty common name,) Mike Jarboe (Toyota engineer who was on the Tundra TRD Pro's 2015 Baja 1000 bid, too) along with Mike Sweers, Toyota's chief truck engineer.
But all those names are on the truck's passenger side, indicating that they're navigators. So if anybody's at the SEMA show and sees this truck, please snap a picture of the driver's door and let us know if there are any names on it.

Since BJ Baldwin just recently signed up to join Toyota's factory team, and has been so successful in desert racing at the highest level he'd probably pounce at the challenge to try it with a few hundred fewer horsepower, I'm going to go ahead and guess that he'll be on the roster.
I really do like the way that three-spoke steering wheel looks on this beast, but I am bummed Toyota chose not to go racing with the manual transmission. Now that would have been truly badass. I'm still stoked to see this thing run around Nevada.

Some readers may remember we were not that stoked on the first iteration of the Tacoma TRD Pro, but I like the new design enough to raise my expectations all over again.