If you're a newbie who's desperate to drive on track for the first time, attending a race school is one of the best ways to go about it. But since absolutely none of them are cheap, it'd help to know know exactly what you're in for before melting your credit card. I attended the Lucas Oil School of Racing's two-day program and documented every step of it so now, you'll know exactly what $2,000 buys you.

(Full disclosure: The Lucas Oil School of Racing offered me two days of instruction at New Jersey Motorsports Park so I could tell you all about it. We paid for transportation and a hotel.)
Sure, there are other schools to choose from depending on your budget, location, and experience, but since the Lucas Oil School of Racing is the newest kid on the block that offers the most amount of track time for the least amount of money, it was the best place to start. Skip Barber, for example, offers a three-day program at Mazda Raceway Laguna Seca for a whopping $5,495.
While the basic two-day school, the one I attended, is geared towards drivers with zero track experience, you won't be wasting your money if you're a more seasoned driver. One of the students in my group drove in the Continental Tire series (he was there along with his inexperienced son) and mentioned how, even after racing in the Sebring 12-hour, the instructors gave him the appropriate feedback to improve as a driver.
After you "graduate", you'll be qualified for a provisional SCCA Regional Competition License and can also participate in Lucas' "lapping days", where the instructors spent less time on what flags mean, and more time crunching numbers on your data.
G/O Media may get a commission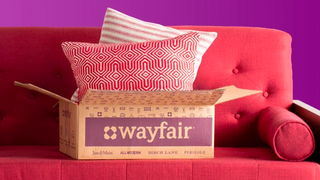 Big deals
Wayfair Surplus Sale
Is there a particular school you're desperate to attend, but want to know what it's like before going? Drop a link in the comments section.