What makes a good Uber car? It has to be fuel efficient, obviously, but also with a roomy back seat for all those passengers you're going to have. It should be comfortable for the driver, because you're going to be sitting in that thing for a long ass time. And it better be reliable, because the company you work for that's valued in the tens-or-hundreds of billions of dollars doesn't pay for maintenance.

If you're thinking a Camry is just what the doctor and/or giant doomed mega-corporation ordered, you're not alone.

According to recently released data from the City of Chicago, the first of its kind breakdown models registered for for-hire-vehicle use in the city, the Toyota Camry is far and away the most popular model to provide ride-hailing trips in November and December 2018, the time period the data set covers. 186,278 Camrys completed at least one for-hire trip in those two months, far more than the second most popular car, the Nissan Altima with 113,045 vehicles in circulation.

And that's not even including the Toyota Camry with the hybrid powertrain, which is apparently considered an entirely different car.
G/O Media may get a commission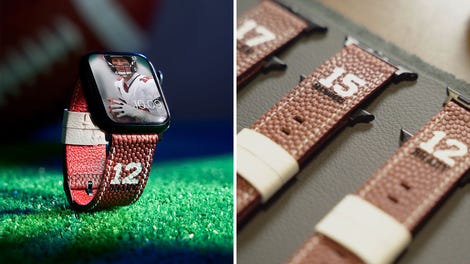 Official NFL PRODUCTS
Official NFL Apple Watch Bands
As you can see from the above chart, most vehicles registered with the city for ride-hailing service provided fewer than 100 trips during those two months, including more than 92,000, or roughly half, of the registered Camrys.
So a lot of the cars were either not in use most of the time or just served as a side hustle for whoever owned it.

But when we broke down which models provided the most overall trips during the two-month span, the Prius shot up in the rankings. This makes sense. If you're buying a car specifically to use as a full-time ride-hailing car, maybe one you share with a few roommates so it's always in service, sticker price and fuel economy will be your two primary considerations.

Indeed, if you include the Prius V's more than 120,000 trips (which the City of Chicago data sorted as a different model than the Prius for some reason) then the popular hybrid is actually the champion in terms of most trips provided.

From a broader perspective, sedans from Asian car companies absolutely dominate the ride-hailing market; hardly a surprise given North American car companies ceding the small-to-midsize car space (of course, many of these foreign cars are actually built in the U.S.). But the near-total absence of American automakers speaks to how badly they got squeezed out of the market.

It's interesting to think about what the long-term effect this might have on American car-buying attitudes and brand awareness. Before ride-hailing, you were mostly acquainted with the cars your parents, friends, and parents-of-friends drove. But now, millions of Americans also see whatever car comes to get them when they press a few buttons in an app.

If this data in Chicago represents national trends—and, being a large American city, there's no reason to believe it doesn't when it comes to FHVs—that car that shows up is typically a Camry or Prius. If you enjoy the ride, it might be the first car you think of when it comes time to buy.