The mid-engined Corvette is the automobile magazine's white whale; an elusive beast that always seems so close and yet, always, just of reach. This time Car and Driver thinks it's really going to happen. Here are the details.
The full preview of the vehicle, with research by Don Sherman and renders from the likes of Ken Okuyama and Camilo Pardo, is in the October issue of C/D, which you can find on newsstands now. As always, you can also see their ongoing coverage of the Corvette here. — Editor's Note.
GM's head of global product development, Mark Reuss, confirms that the company is working on the next Corvette. Our sources elaborate on this salient piece of information, telling us that, after 61 years of evolution, the C8 will be revolutionary.
The new Corvette will be the mid-engined American Dream Machine that Chevy couldn't, until now, muster the courage to build. In truth, the factory is still not prepared to detail what's coming, which is why you're looking at the 2017 model year through our freshly waxed crystal ball.
G/O Media may get a commission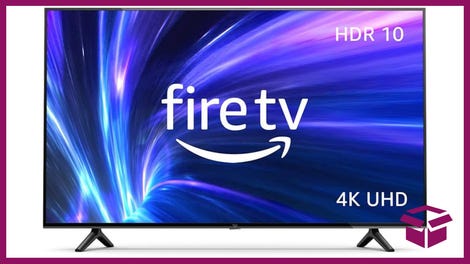 42% Off
Amazon Fire TV 50" 4K Smart TV
THE PLAN: The C8 flagship, the Zora ZR1, will debut the new mid-engine architecture. Launching as a 2017 model, it will define the top of the Corvette hierarchy just as its precursors did in 1990-1995 C4 generation and 2009-2013 C6 model years. As before, the ZR1 will be low volume, roughly 1500 units per annum, and high priced. We figure around $150,000.
THE ENGINES: Small-block V-8s will remain the engine of choice—at least for the near future. And, beginning with the Zora ZR1, they'll nestle just in front of the rear axle.
THE STRUCTURE: Today's aluminum space frame will need a heavy massage to provide the C8 with strong, stiff bones. But it's doable: The robotic frame fabrication GM tooled up for the C7 can be expanded and reprogrammed to serve the coming car.
THE BODY: Doors are the next logical candidate for conversion from sheet-molded fiberglass to lighter, stiffer, crash-resistant carbon-composite assemblies. Current Corvette supplier Plasan Carbon Composites manufactures carbon-fiber panels for both the Corvette and the Viper, and this firm has the ability to supply additional parts using its advanced press-press processes.
THE CHASSIS: Expect the current control-arm suspensions, composite leaf springs, adjustable magnetic dampers, and Brembo brakes to carry on with appropriate revisions.
---
This story comes courtesy of Car and Driver. Full details in the October issue, on newsstands now. Render by Nick Kaloterakis.