With one of the most historic car cultures on earth, Germany is a hotbed for automotive goodness, and their museums are incredible. Here's a look at four of them: Porsche, Audi, BMW and Mercedes.
My family lives near Nürnberg, so this winter, I spent quite a lot of time eating Rahmschnitzel and Spätzle. But when I wasn't fattening myself with delicious German delicacies, I was traveling to car museums to nab photos for you, the greatest audience in all of internet-dom.
Prepare yourselves for seriously Schöne Autos.
Porsche Museum (Stuttgart, Baden-Württemberg):
G/O Media may get a commission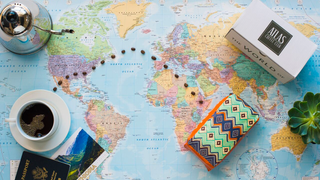 First Bag Free
Atlas Coffee Club - Free Coffee
Explore global coffee
With each bag, Atlas includes details on the coffee's tasting notes and a postcard about the region and its coffee history. And when you subscribe, you have options to tailor frequency, grind size, and roast preference of your beans, so you'll always be brewing the perfect cup.
Mercedes Museum (Stuttgart, Baden-Württemberg):
BMW Museum (Munich, Bavaria)
Audi Museum (Ingolstadt, Bavaria)

Photos by author. BMW & Audi from 2013.