My brother Michael is a Geologist and photographer in Hong Kong, and over the years, he's been kind enough to share some of the amazing, often abandoned cars he's spotted around the Special Administrative Region of China. His latest find: a Lancia Delta Integrale just sitting, gathering dust in a parking garage.
Mike spoke with a friend of the owner, who said the car is a parts vehicle to help services other Lancia Deltas running around the area. Yes, a parts car in a parking garage—classic Hong Kong.
In his Instagram post on his Cars of Hong Kong page, Mike credits two folks in the small, close-knit Hong Kong car-spotting scene for showing him this vehicle. Mike then went out and somehow stitched a bunch of images together to create this masterpiece:
I won't pretend to know exactly which model this is, but it looks a hell of a lot like an HF Integrale Evoluzione, a 210 horsepower 2.0-liter turbocharged hot hatch with a five speed manual and all-wheel drive.
And if those sounds like rally car specs, that's because the HF Integrale was a homologated version of Lancia's unstoppable Group A car. And I do mean unstoppable. Here's what my coworker Raphael wrote about the Lancia Delta Integrale in a story about why it may be the best homologation special ever:
The Delta Integrale remains one of the most dominant cars in the history of rallying. Lancia was possibly tipped off early to the oncoming death of Group B, and they had the Integrale ready for the very first rally of the Group A era back in '87. And the car dominated straight away.

And it kept on dominating, winning the manufacturer's title six years in a row. No other car in the history of the WRC has been so consistently victorious. Contemporary reports talk about how it took years for other manufacturers to come close to challenging the Delta, how the Integrale flattered the driver with exceptional balance to match its power.

G/O Media may get a commission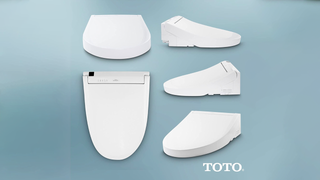 44% off
Toto Washlet Electronic Bidet Toilet Seat
Just watch the beast in action:
For more images of the car Mike spotted, have a look at the photos that another car spotter, Hongkong_car_spotter took below.

It just sits there. Sad. Alone. Yearning to tear up dirt trails through the forests of Scandanavia or tarmac in rural Italy. But alas, this Delta Integrale will serve the noble purpose of allowing others to live on.