Land Rover announced today that the new Defender is debuting next year and coming to the U.S. and Canada in 2020. Along with that press release came a slew of off-road pics, which show a vehicle quite different from the Defender we all know and love.
The overall shape of the test mule shown in Land Rover's pretty off-road photos looks good. The profile is boxy and upright, there's a spare tire hanging off the rear door, the overhangs are short, and the fender flares give the vehicle a tough look. I don't like the giant wheels or the rounded front fascia, but this is a test mule and not the final product, so I'll hold off on any judgement until the car shows its face sometime next year.
Plus, we can't see much in the way of small styling details thanks to all the camo, which covers pretty much body sans the windshield, front side glass, and part of the headlamps and tail lamps. But what we can see a bit of is the suspension:
The shot above shows the intersection of an upper control arm and a steering knuckle:
G/O Media may get a commission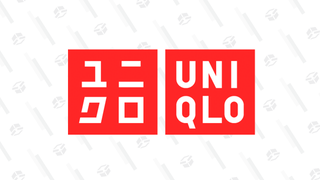 Year-round basics
Uniqlo Summer Sale
It also shows what appears to be a lower control arm for the rear suspension:
Land Rover Defender test mules have been out on the road for a while, and many spy shots have shown an independent suspension, so this is nothing new. These official shots from Land Rover all but confirm as much.
They don't quite confirm that the 2020 Land Rover Defender will be unibody; I can see that the front struts mount straight to the body and not to a subframe or directly to the frame like in many body-on-frame setups, but the new body-on-frame G-Class is designed the same way. I also don't see much of a gap between the bumpers and the body (it's admittedly hard to tell with the camo), so I'd wonder how that interface would work if there were a frame to flex relative to the body. Regardless, by many accounts, the thing is going to ride on a unibody platform; I'd be surprised if it didn't.

For outright off-road capability on a production vehicle, solid axles—especially with sway bars disconnected—are generally considered to be superior to independent suspensions setups, capable of offering more robustness, ease of lift-ability, and articulation. On the downside, vehicles with solid axles tend to compromise ride and handling.

So it may appear that Land Rover has gone soft, here, though the company says in its press release that engineers are testing the new Defender to make sure it's "the most off-road capable Land Rover vehicle ever." That's a huge claim, considering Land Rover's long history of off-road powerhouses.
Even though this quote is just marketing speak, if I had to guess, it'll be traction aids that could give the new Defender an edge over the outgoing car. A bone-stock Defender's radius arm front suspension with its sway bar connected doesn't articulate a whole bunch, and with only a center locker, lifting both a front and rear wheel can bring forward motion to a halt, as you can see in this video.
If the new vehicle gets a set of lockers and perhaps fancy electronic traction control (and maybe off-road cruise control), I could see how—even with independent suspension—it could get where the a bone-stock old Defender can't.
But what I'm interested in knowing is whether the new vehicle can be easily modified to do even more hard core off-roading; will the next-gen Defender be among off-road expeditions like this one in the future? (Notice how all the vehicles in the group have solid axles—including a number of Range Rovers):
To that, I do not have an answer. And frankly, people dropping Land Rover-coin on this thing don't really care. But I do have some beautiful photos of a new Defender mule off-roading, so enjoy: