I'm here on the show floor at the Paris Motor Show sitting right next to the new 2019 BMW 3 Series. I've taken a bunch of pictures of some mechanical bits, of the interior, and of the sheetmetal. But if there's something more you want to see, let me know. I'm willing to put my shutter button-pushing index finger to the test.

I'll begin with my favorite picture, which is of the aero shield on the five-link rear suspension's control arm:
Something about strategically-placed aero shields meant to divert air away from un-aerodynamic surfaces just makes me happy.
Anyway, while I was crawling on the floor of the Paris Expo Porte de Versailles, I took a picture of the 3 Series' rear differential and impressively flat belly (ignore that plug coming up from below; that's just there to keep the car's infotainment bits working so we journalists can fiddle with them):
G/O Media may get a commission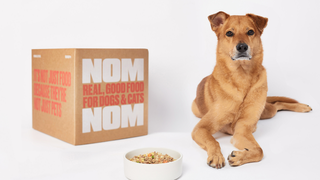 I then scooted to the front, to take a peek at the "double-joint" strut-type suspension. Here's a look at it from the rear; notice the lateral link at the bottom, the strut mount at the top of the steering knuckle, and the tension link going forward in the car:

Here's a look from the front, with the tension link coming out of the screen (towards the front of the car), and the steering rack bellow there on the left:
Powertrains? Yes, the 3 Series has some. So let's look at them. Here's the 2.0-liter turbo out of the 330i:
There aren't too many fun bits to see, but if you'd like another angle of that engine cover, here you go:
Here's a look at the 2.0-liter diesel engine out of the 320d:
At least you can easily some of the turbo and some heat shielding on this one:

Anyway, here are some further miscellaneous 2019 BMW 3 Series photos from the floor of the Paris Motor Show:
If there's anything else you'd like to see, let me know. I am here for you.