The 2018 Mazda 6 is a competent and comfortable cruising machine, but the refrain every critic seems to be singing about loudest its praise for its design. It's a great looking car, and taking a closer look here really let you see what a fresh set of lights and bumpers can do for a car's design.

Since we already spent a lot of time talking about the new 6's finer points and how it compares to the car it's replacing, this will primarily be a visual comparison. But we'll discuss some of the biggest differences between the 2017 and 2018 car while we're here.
(Full disclosure: Mazda invited myself and some other journalists to hear about the new 6 and borrow it for two weeks. A good friend of mine happens to own a 2017, so it seemed fitting to put the two together for some close comparing.)
On the very first leg of my long shakedown cruise of the new Mazda 6, I was lucky enough to have Mazda's design chief Ken Saward in the right seat with me. The same guy who penned the original Dodge Viper and second-generation Miata, among other things, was (and is) running the show for styling as the 6 sedan was refreshed for 2018.

G/O Media may get a commission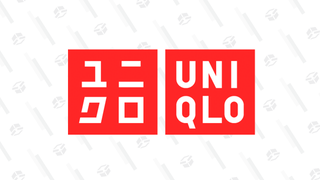 Year-round basics
Uniqlo Summer Sale
"There are always challenges to doing a refresh, because of course, you like to think you got [the design] right the first time," Saward said with a smile. But he went on to elaborate that refreshes can be opportunities to overcome compromises that were required when a car was first produced.
Since the design and engineering departments of any car company are always working collaboratively, or against each other depending on how you want to look at it, changes and improvements to technology can unlock more freedom for designers.
The 2018 Mazda 6 and its direct predecessor are both handsome vehicles, but I think anybody can tell right away that the new one is far more refined and elegant.
Differences On Paper
The main headline about the 2018 Mazda 6 is that its top trim variants got a brand new turbocharger on the car's 2.5 liter engine.

The 2017 2.5 four-cylinder made a claimed 184 horsepower and 185 lb-ft of torque. That engine continues into 2018 as the base engine, with tiny tweaks that upped its rating to 187 HP and 186 lb-ft. But the objectively superior option is the turbocharged version which make a claimed 227 HP and a healthy 310 lb-ft of torque.
2017 and 2018 cars have manual or automatic options for basic trims with the naturally aspirated engine. Higher specs and the turbo are auto only.
Dimensionally, the 2017 and 2018 cars are pretty much identical as they share the same bodystyle. Though Mazda's reps were keen to explain that the new car's interior "only carries over two components" from the old one. Indeed, the new cabin design is very smooth and soothing and as we discussed in the 2018 Mazda 6 review, the gauge pod is much more mature looking now.
Differences You Can Feel
The turbo engine adds nice bump to the car's initial bite off a stop, and its acceleration from highway cruising to passing speed is solid. But as I got into in the review, I still think the lower-powered manual is more fun to operate than the faster auto.

But the inside of the 2018 car is clearly far superior to the 2017's cockpit. Not only are the new "Signature" trim material choices super plush, but the seats are far more comfortable and their adjustment is more precise.

You can move the 2018 Mazda 6 signature's seat in almost any direction imaginable, which makes getting comfortable quite easy.
The 2018 car supposedly got adjustments to its suspension, but I have to say I didn't notice an appreciable difference between the 2017 and 2018's responsiveness around corners. But like we discussed in the review–this is a comfortable cruiser, not a canyon carver.
What We Learned
My biggest takeaway from studying and driving these two cars back to back is that a fresh set of lights and bumpers can go a long way to changing a car's look. And if you need even more proof, enjoy this gallery of the 2018 and 2017 car hanging out together:

Here's an interior detail from the 2017 car:
And here's how the vents look on the 2018 car:

We talked about the differences in the gauge cluster in the review, but here they are again:
And finally, take a step back to see the whole interior of the 2017 car:
And the 2018 car:

Yes, I had to grab Mazda's factory photos because mine didn't quite do the wide-angle view justice, but you get the idea.

The 2018 Mazda 6 is definitely one of the best looking reasonably-priced sedans in America right now. Now all Mazda needs to do is pair the turbo with a manual transmission and a wagon body and we might have the perfect sub-$40,000 vehicle.