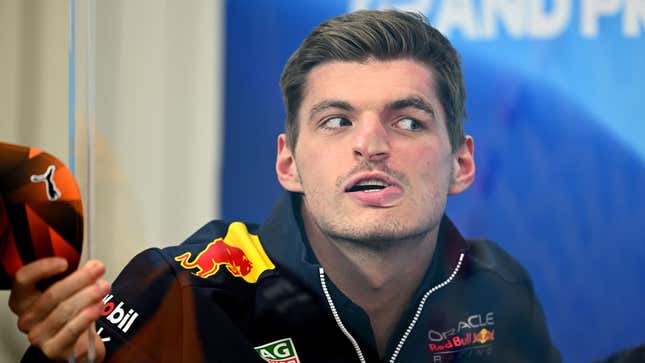 Try as he might, Red Bull racer Max Verstappen still hasn't managed to get his hands on world championship number two. The Dutchman had his first chance at glory in Singapore last weekend, but ended the race in seventh so couldn't quite stake his claim. He'll have another chance at the crown this weekend, in Japan.

Last time out, Verstappen had to win the race if he wanted to tie up the championship with a handful of grands prix left on the calendar. But this time, it could be easier for the Dutchman to get his hands on his second championship.
Verstappen is sitting pretty on 341 points with first place in the F1 driver's standings. He's 104 points clear of closest rival Charles Leclerc, who now looks to be in more of a fight for second place with Sergio Perez and George Russell – each racing for Red Bull and Mercedes respectively.
Russel is already out of the fight, but Verstappen has a few different ways he can fend off a late charge from Perez or Leclerc.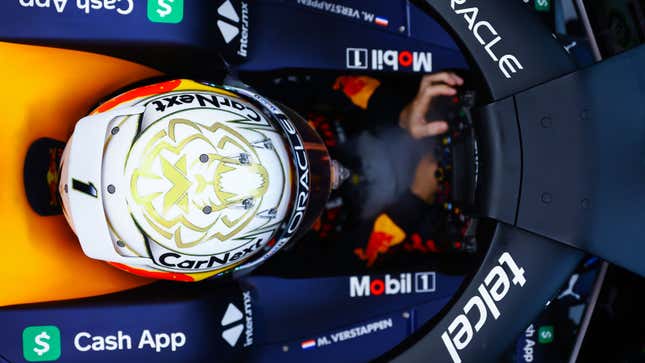 If Verstappen Finishes First and Sets the Fastest lap
If Sunday draws to a close and Verstappen is handed 26 shiny new points after clinching first place and the fastest lap of the race, that's it. He wins his second consecutive world title and there's nothing Ferrari can do about it.
The final four races of the season will be all about wrapping up the constructor's title and second place in the driver's standings.
If Verstappen Finishes First With No Fastest Lap
The chance of a 2022 title fight is kept alive if Verstappen finishes first but doesn't gain an extra point for the fastest lap. If that happens, Leclerc must come in second if he wants to take the fight to the Red Bull ace. Any lower and Verstappen walks away with title number two.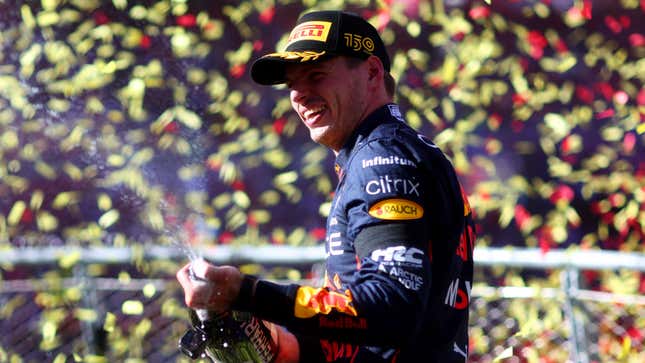 If Verstappen Finishes Second
For the Dutchman to win his second title this weekend, he needs to outscore Leclerc by eight points and team mate Perez by six. For second place in Japan, Verstappen will be awarded 18 points to add to his tally, which currently sits at 341.
In this case, if Leclerc finishes in 6th or lower, Verstappen will win title number two. Meanwhile, Perez must come home in at least fourth place if he wants to keep his title fight alive.
If Verstappen Finishes Third
A third place finish in Japan gives Verstappen 15 points, bringing his total up to 356 – more than Lewis Hamilton needed to win his last championship in 2020. With that number, he'll be able to secure title number two if Leclerc finishes the race in seventh place or lower.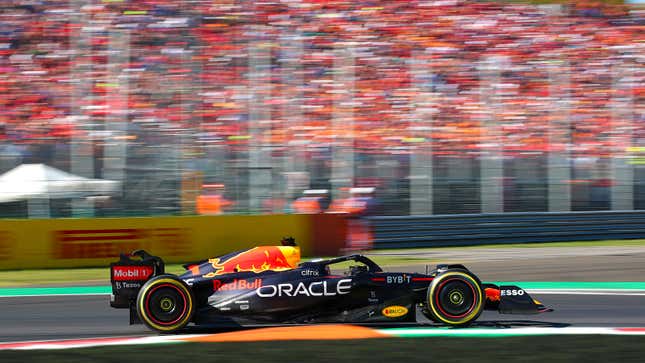 If Verstappen Misses out on a Podium
The number of points you score in F1 dramatically drops off once you don't make it onto the podium, but that doesn't mean Verstappen can't still wrap up title number two if he comes fourth or lower.
To do this, he'll have to finish the race in fourth, fifth or sixth – any lower and the fight continues on to Austin in a few week's time. In each case, Leclerc will have to come home at least eighth, ninth or 10th if he wants to keep the fight going.
Perez will have to finish in seventh or eighth to keep his chances alive. Any lower and he's out of the running.