You people. You just weren't satisfied with the fact that the Fiat 500 Abarth only came with three pedals and stick, were you? You had just had to go and demand an automatic. Well, here it is, new for the 2015 model year. I hope you're happy.
Actually I'm not that opposed to an automatic Abarth. If it helps more people experience the manic joy that is Italy's Angriest Little Car, then why not? I was kind of hoping for a dual-clutch gearbox like you can get with the Fiat 500L, only with paddles, but this six-speed automatic should do the job just fine.
At least the stick shifts gears in the proper "down for up, up for down" layout.
G/O Media may get a commission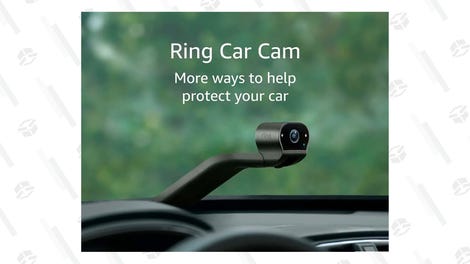 Power for the 1.4-liter turbo engine is rated for the automatic at 157 horsepower and up to 183 pound-feet of torque, which is quite different from the 160 horsepower and 170 pound-feet of torque you get on the manual version.
Despite a rocky start in the U.S., the Fiat 500 now seems to be selling quite well, with May being its best sales month since it launched in 2011. Expect even more Abarths to fly off dealer lots now that owners don't have to shift themselves.