Traffic on the coasts is very bad, but you probably already knew that! Here, though, are the spots where it's very specifically bad, like I-95 from Exit 133A to Fairfax County Parkway in Virginia, which, a new study says is the worst traffic hotspot in America.

The study was released by INRIX, a company that sells transportation analytics data to other companies. INRIX said that the traffic rankings are based on a proprietary "cloud-based traffic analysis tool" that analyzed and ranked more than 100,000 spots in 25 American cities.
Coming in near the top of the worst cities ranking were all the usual suspects—Los Angeles is first, followed by New York City, Washington D.C., Atlanta, Dallas, Chicago, San Francisco, and Houston—but more interesting are the specific hot spots, which INRIX also calculated cost billions in wasted time, fuel, and carbon emissions.
Atop the list is that stretch of I-95 outside D.C., but the following three spots are all in Los Angeles: Interstate 405 North at Exit 43 to Exit 21, Interstate 405 South at Exit 22 to Exit 45, and US-101 South at Exit 3B to the Ventura Freeway. Coming in at fifth is Interstate 90 in Chicago from Harlem Avenue to Exit 56B, which goes through the heart of the city.
Perhaps most surprising about the list is that New York City appears only three times, with West Coast cities like L.A. and San Francisco appearing 13 times, while Atlanta, the D.C. area, and Chicago make up the rest.
G/O Media may get a commission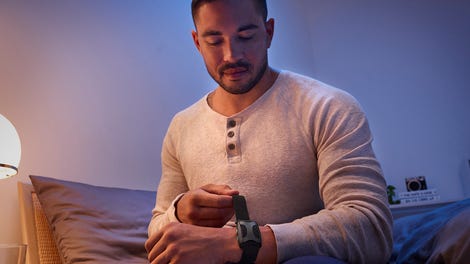 What's the worst in New York City, according to INRIX? The Brooklyn-Queens Expressway, from the Brooklyn Bridge to Staten Island, which somehow beats the Cross Bronx Expressway, which came in at 25th overall. Here's where I'm going to introduce my own "local knowledge" and suggest that it is sometimes just fine to take that stretch of the BQE, but it is never fine to take the Cross Bronx. I mean never. Just take my word on this.
You can read the full list here.