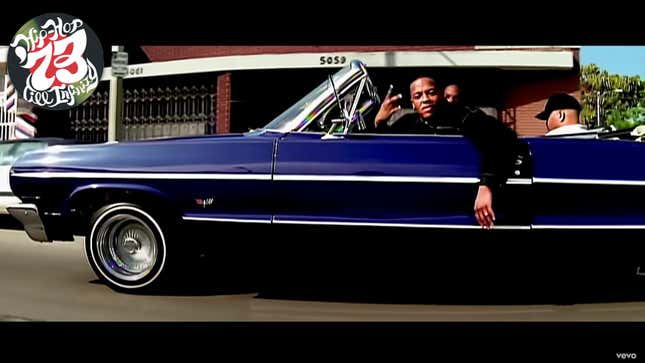 Cars and rap have been inseparable from the beginning. From Oldsmobile 88s to 1996 Impalas and "Isuzu Jeeps" hip-hop culture and car culture have massive overlap.
As Hip-Hop turns 50, we put together some of the cars that helped take rap music from New York clubs to every street in the world. From Eazy-E, 2Pac, Outkast and 50 Cent, to Detroit for stars like Eminem and cars from the Big 3. And don't forget about Dre.

This story is part of our new Hip-Hop: '73 Till Infinity series, a celebration of the genre's 50th anniversary.