We already know that Lamborghini is making an SUV, we think it'll be called the Urus, and now Evo Magazine has what looks like the first picture and spec details of the Raging Bull's new cash cow.
After the first picture earlier from CarsUK, who got their early details from an early copy of EVO, the whole mother load has been dropped by autoforum.cz. Their claims are unsurprising and quite believable.
The Urus will be based off of the same platform as the next Cayenne, Q7, and Bentley SUV, only the Lambo will be the lightest of them all by at least 100kg. The weight savings will supposedly come from the use of Lamborghini's carbon composites that we first saw on the Sesto Elemento.
In terms of size, the Urus will be about half a foot longer and a few inches wider than the current Cayenne. This picture makes it look as tall as a lifted Silverado, but it will reportedly be much lower than Porsche's SUV.
The anticipated engine for the Urus is the new Bentley V8 seen in the Continental GT, but tuned to something around 600 horsepower.
G/O Media may get a commission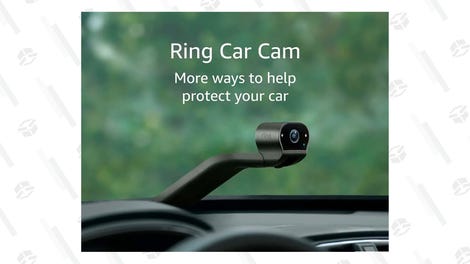 Most importantly for Lamborghini, the company plans to sell 3,500 of these tall-boy X6-lookalikes a year, or double the sales numbers of the Gallardo and the Aventador. We'll see if this information stacks up when Lamborghini officially reveals the Urus at the Beijing Motor Show.