Every time your hired Uber driver pulls up in a 250,000 mile Prius on its last legs, you die a little inside. That's why I asked you ride-hailing fools for suggestions on the best cars that would qualify for Uber, under a $25,000 budget on eBay, and it literally brought a tear to my eye. Not really, but anything's better than a Prius.

10. 2016 Ford Transit Connect XLT
It should come as no surprise that I'm a huge fan of this Ford Transit Connect people mover because it makes more sense than most other cars on the road if you're busy hauling butts to and fro. I'll let QuadPole explain:
If you are driving for business, cost is an factor. With that in mind, a 4 cylinder moderate trim reliable van is the best way to go. The back is roomy for luggage and the back seats have plenty of space. The car gets approximately 29 mph on the highway and parts are cheap and plentiful. In a pinch, you can squeeze 6 people into the thing.
G/O Media may get a commission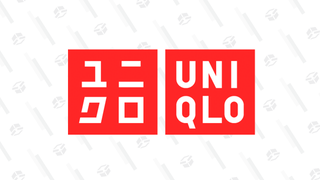 Year-round basics
Uniqlo Summer Sale
(Suggested by QuadPole)
---
9. 2011 Suzuki Kizashi SLS
I don't know much about this Suzuki Kizashi, other than the fact that no one I know drives one, despite looking and performing quite admirably for its size and price. This one is automatic, which makes the ride smoother for the fare, all the better for those late night drunk pickups. I'm not sure how easy it is to clean vomit from tan cloth, but let's not tempt fate.
(Suggested by Jonee)
---
8. 2011 Mercedes-Benz E350 Sport Bluetec Diesel
This Mercedes-Benz E-Class Diesel is the car that no one expects, but then realizes that they can't live without. I'll let mundotaku explain:
I am going to do this the right way. I choose a Mercedes Benz E Class Diesel. The reason is something that should be accounted and is not in the list, MPG. You see, a Uber driver will need a car that is fun and fuel efficient enough to make a profit. I mean, that is the reason why so many taxi drivers in Europe choose this as their tool of work. It is 2011. so they have 4 more years left to work on Uber and has more than enough room to fit the passengers in comfort and their baggage.
(Suggested by mundotaku)
---
7. 2012 Chevrolet Caprice PPV
This Chevy Caprice is the cop-turned-civilian cruiser that has so much potential as a high-mileage people hauler that it's unfathomable that a Chevy SS costs nearly twice as much, despite being nearly identical in platform. It'll run forever, take mods well, have enough room to make countless trips to the airport, and the spotlight means that you'll be able to scare the pants off your scabbing competition.
(Suggested by The AE86 of Mt. Akina)
---
6. 2008 Lexus LS460
This Lexus LS460, with its lane-change assists and self-parking, kickstarted the semi-autonomous craze that's currently making its way into mainstream car culture, and it's still a damn good commuter. I'll let dannyzabolotny explain:
Get a newer Lexus. They'll generally have better gas mileage, are more reliable, and can still be had for a relative bargain. Plus with a Lexus you can also do Uber Select in most cities which will give you higher fares. And you'll have a nice cushy ride that won't make you hate yourself after a 10-hour day.
(Suggested by dannyzabolotny)
---
5. 2009 Cadillac CTS-V
This Cadillac CTS-V is the factory wolf-in-sheep's-clothing sleeper that every gearhead wishes they could use everyday. Its supercharged small block V8 engine means that it'll squeeze more rides per hour, likely scaring the shit out of the people lucky enough to get a ride, if that's your sort of thing.
It's not the most fuel efficient car in the world, but it's a small price to pay to see an unsuspecting millennial clutch their pearls as they powerslide all the way to their destination.
(Suggested by Enginerrrrrrrrr)
---
4. 2015 Toyota Avalon Hybrid
Before you take off to write an expletive-laden comment about how this Toyota Avalon Hybrid made it to a list of cars that don't suck, I'll remind you that despite its pedestrian nomenclature and hum-drum styling, it's perhaps one of the best car values you can find on the market today. I'll let UndecidedEnthusiast explain:
This is why:

-It's incredibly roomy, and comfortable in the back seat. My 6'3" father has plenty of room in the back with the front seating position all the way back.

-This is the hybrid model, which means it averages about 40mpg and is very quiet.

-It will last forever, because it's a Toyota, and is still under warrany so in case anything major breaks, the owner will be fine

If you're an Uber/Lyft driver, getting a hooniganist ride is really impractical since you'll probably get in a lot of trouble for doing stupid things with passengers on board. And if the car is a means of income, you probably don't want to potentially damage it. So yes, it's grounded to the ground, and FWD with a CVT, but it's going to do the job really, really well. And as Raphael Orlove proved, you can have fun in it.
(Suggested by UndecidedEnthusiast)
---
3. 2007 Ford Crown Victoria Police Interceptor
This Ford Crown Victoria was the car that pulled you over for decades, instilling a sense of very real fear into the heart of anyone that loves a quick blast down the highway. Now, it's a cheap shell of its former authoritative glory, but goddamn perfect for being a stellar Uber cruiser.
Every cab driver on duty at any point in the last 25 years can't be wrong.
(Suggested by Rockchops)
---
2. 2007 Jaguar XJR
This Jaguar XJR is the supercharged five-seater that screams both "class" and "embarrassingly down on my luck" at the same time, which will either prompt people to give you an extra fat tip, or they'll be jealous that their Uber driver has a better car than they do, and will stiff you when tip time comes.
Either way, it'll be an interesting experience, and that's the entire point of owning an old Jag anyway.
(Suggested by The Crazie Kanuck; International Juke Ambassador)
---
1. 2002 BMW M5
This E39 BMW M5 is regarded by many to be the best four door car ever produced. I'm not sure I agree, but it's certainly one of the better ones, when it works. It has unmistakable German styling and an exhaust that sounds every bit as exotic as any two seater. However, it can be finicky to maintain, which can make it a handful for the average Uber driver to own.
Having said that, it does not suck to such a degree that it's absolutely unbeatable, at least in this category.
(Suggested by Fox)