The configurator for the 2018 BMW M5 is live and available for your use, which includes, of course, selecting your colors. Like so many cars today, "colors" is code for mostly grays, whites, blacks, and maybe one or two actual colors. In BMW's case, both are blue. I think we can do better.
Here's what BMW offers:
In case that dazzling, near-asphalt rainbow isn't thrilling enough for you, here's what BMW calls the colors, from left to right.
Top Row: Black Sapphire Metallic, Singapore Gray Metallic, Snapper Rocks Blue Metallic, Marina Bay Blue Metallic, Doninton Gray Metallic, Bluestone Metallic, Alpine White
G/O Media may get a commission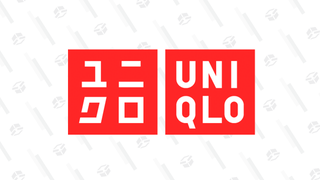 Year-round basics
Uniqlo Summer Sale
Bottom Row: Azurite Black Metallic, Champagne Quartz Metallic, Almandine Brown Metallic, Rhodonite Silver Metallic.
Those two blues aren't bad, and the car is handsome in any of the interchangeable blacks or grays, and I'm happy to see a brown, or at least a brownish metallic blackish, but I still want real, no-neutral bullshit color again. It's not quite as oppressively boring as Mercedes-Benz's color selection tends to be these days, but it could be better.
You've seen a bright orange BMW 2002, haven't you? It's glorious. Or a really brown 3000 CS? Fantastic. A lime green E21? Fantastic. Even the old 5s and 7s, stately as they were, had fun color options.

I'm not willing to lay down my eye's cones on the altar of monochromism. That's why BMW should give these color options a shot:
Citrus Rage Metallic
Sovereign Citizen Avocado Metallic
Charleston Pollen Yellow Metallic
Cold Boyardee Scarlet Metallic
Twiglets Forest Green Metallic
Chemical Fascination Colorshift Liquid Sun Drop Metallic
Turgidity Pastille Blue Metallic
Nürburgring Violet
You're welcome, BMW.