It's Halloween! That one glorious time of the year when we don't have to hide our perverse Devil-worship and candy-groveling habits! It's also the time of year when I announce the latest line of Jalopnik Carstumes™!
This year, I tried something a little different. Usually I keep to the mandate of every costume designer: go sexy, or go home. And while we all have fond memories of dressing up as Sexy Hans Ledwinka or a Sexy ECU, this year I realized that, as a car site, I was doing a great disservice to the most important thing: the cars.
I was designing costumes for humans, sweaty, filthy humans, when I should have been designing for cars! Why shouldn't cars get to participate in one of our most fun holiday traditions!
So, this year, I'm fixing that mistake, and would like to introduce you to the 2016 Jalopnik Collection of Carstumes for Cars.
G/O Media may get a commission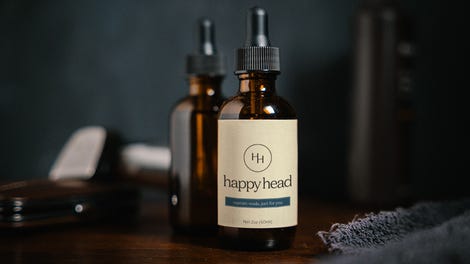 First, we have a classic: the Batmobile. What's the point of dressing like Batman if you just roll up in some normal shitbox? There is no point. So use this fantastic Batmobile costume on your car, with the best, toughest Batmobile of all: the Barris one. Includes foam rubber Adam West Batman roof-figurine/sex doll.
The Rolls-Royce from those Grey Poupon ads is just the sort of automotive icon any car would be delighted to pretend to be for Halloween. This costume includes a realistic Rolls-Royce grille and a huge rubber arm with an oversized mustard jar. The jar is full of real mustard, and has a pump-operated mustard squirting mechanism for big Halloween laughs.
Who doesn't love a festive face full of dijon on Halloween?
It's worth remembering that Halloween is, above all, supposed to be scary. So what's the scariest car you can dress your car up as? A merderous, out-of-control Mustang from a Cars & Coffee meetup!
One look at that Mustang front end and you'll have trick-or-treaters running for their lives!
Costume includes realistic rubber arm and blood squriter that works off your windshield washer lines. Includes 1 gal of pig's blood to fill your washer resovoir.
Finally, we all know how popular sexy whatever costumes are for Halloween. Why can't your car feel sexy, too? We took one of the most consistently popular sexy something costumes—sexy cop—and we made a Sexy Cop Car costume for your car.
Look at those come-hither Crown Vic headlamps, that naughty pair of handcuffs dangling seductively from the door handle, and all that black fishnet! Hot hot hot! That's one CILF, amirite?
Order yours now! Have a fantastic Halloween, and be safe out there.