If you're a hipster fiending for a "rugged" lifted hatchback, you might want to look into the Mazda CX-3, Jeep Renegade, Honda HR-V, Mini Countryman and the rest of the subcompact crossovers on this list.
The subcompact crossover market is blowing up right now. In an effort to sell to bearded young professionals and urban moms, automakers are scrambling to get the little cars bolted together and on the market as quickly as possible.
You've probably noticed, as the stubby little crossovers are bouncing around all over America's asphalt. Subcompact crossover sales are going bananas, as goodcarbadcar reported last year.
The little CUVs are economical and sporty compared to SUVs, and compared to regular hatchbacks, they promise "ruggedness" for people with "active" lifestyles. (Those words "ruggedness" and "active" are strewn throughout every subcompact crossover press release at least three million times).
If you've bought into the marketing hype, or if you just want something that will do okay in snow and won't suck entire tankers full of gas each month, here are your options (and their Buyer's Guides). These 15 subcompact crossovers smaller than 175 inches long, so they're tiny little buggers.
G/O Media may get a commission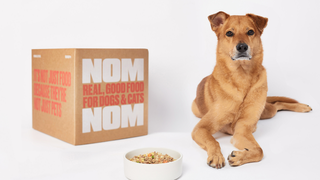 Honda HR-V (169 inches): $19,115 - $24,590
Read through the HR-V's press release, and you'll be greeted with words like: toughness, fun-to-drive, dynamic, sporty, solid, bold, powerful, distinctive, sophisticated, airy, youthful, fuel-efficient... the list goes on. It's a virtual smorgasbord of PR-ish adjectives, a true nightmare for any auto journalist; I will have to visit my therapist to recover.
It's as if Honda opened their Buzzword dictionary (I imagine it's a thick bible-like book with gold pages), and just grabbed everything and threw it into their HR-V overview.
Honda has a point with all those descriptors, though, and that is that the HR-V is an all-rounder. It's tough and dynamic. It's sporty and fuel efficient. It's an "and" kind of car, which is kind of the point of the whole crossover segment: you can have your macho look but still not kill all the baby seals with fuel consumption.
The Honda HR-V is a conservative choice among subcompact CUVs. It doesn't stand out visually and with only 141 horsepower coming from its baby 1.8-liter, it's not going to dominate tracks like a sports car. Still, it's selling like fish during lent in Vatican City, partly because Honda's reputation for quality and reliability makes this a safe choice, and partly because lease deals on these things are actually pretty good.
At over 3,000 pounds, the Mini Cooper Countryman is a bit of a boat compared to any other Mini ever, but at 162 inches, it's not really a big car, especially by 'murican standards.
The Mini leans hard towards the "sporty" side of the crossover spectrum and less so towards the "rugged, off-road, copious chest-hair-having" side (don't let that splashy picture above fool you).
If you're a fan of the Mini brand's dorky but charming look, but you have a child or two, you enjoy driving, you want good fuel economy and you've got lots of money, check out the Countryman, particularly in S guise. Or if you want the less practical, higher priced model, give the Paceman a drive.
[Mini Cooper Countryman Buyer's Guide]

Jeep Renegade (167 Inches): $17,995-$25,995
The Jeep Renegade, at least in Trailhawk form, is the only remotely off-road capable car on this list. Andrew Collins showed us in Moab that the little Fiat-based Jeep, which sits on the small-wide platform shared with the 500L and 500X, actually has some chops in the rocks. It's got stellar approach and departure angles and decent ground clearance, so it can hop over small obstacles that would leave any other subcompact crossover stranded.
So while the other little cute crossovers promise "ruggedness," the Renegade at least sorta delivers. It's no Wrangler, and its really not properly geared to take on very steep inclines, but it's still decent off-road. And it looks cool.
Those two alone—the billy-goat-esque looks and the mild off-road capability—will be enough to win folks over.
Buy the Sport with options or the Latitude, and you can get a turbo I4 mated to a six-speed manual, or grab the Trailhawk if you want to do any off-roading.

Mazda CX-3 (168 inches): $19,960-$24,990
Based on the little Mazda2 platform, the CX-3 is small, particularly on the inside, where rear headroom and cargo space is tinier than the car's outside dimensions might suggest.
Still, while it's less roomy than the Mazda3, it's nearly as fun to drive. It's only got 146 horsepower, and will get to 60 MPH in eight-ish seconds, but it definitely doesn't feel gutless. Add to that fuel economy in the mid 30s on the highway in front-drive trim, and you've got a decent little crossover, even if the Mazda3's spec-sheet makes it seem technically better than the crossover in almost every way.

Nissan Juke (162 inches): $20,250-$28,020
In our Buyer's Guide, we said the Nissan Juke was ahead of its time. And it really was, as it was one of the first quirky subcompact crossovers to get in on the craze, launching all the way back in 2011.
It looks wild, it's small and not all that practical, but fuel economy is decent at 30 MPG combined on two-wheel drive models, and it can be had with a solid six-speed manual if you get it in Nismo trim.
It's fun and cheap, and if you can get past the schnoz, it's actually a decent value in the segment.
Chevrolet Trax (167 inches): $20,300 - $25,230
We drove the Chevy Trax and found it to be slow (thanks to the 136 horsepower I4), poor in the turns, not particularly efficient and of questionable interior quality, hence Patrick George's headline, which read: "You Can Do Better."
Still, Chevy has put some mild effort into the Americanized Opel Mokka, with a refresh for 2017 which not only includes a new dashboard (a major complaint in Patrick's review), but also adds driver's assist features and a new infotainment system.
It will still be a total snoozefest to drive, but if you can get one well enough equipped for a low enough price, it's at least modern basic transportation with good safety ratings. Perfect for your high school step child.
[Chevrolet Trax Buyer's Guide]
Buick Encore (168 inches): $24,065 - $30,360
Now that the Trax gets new driver's assist features for 2017, the case for the Encore isn't as strong. Still, if you want basically a Chevy Trax but you absolutely need leather seating, the Buick Encore is your only option, as even the top-trim Trax come with vinyl seats.
The Tiguan is a bit on the bigger side, and many might actually consider it a compact CUV versus a subcompact. Regardless, unless you get a good deal, just don't buy the current model Tiguan. It's comfortable and looks nice, but it's also expensive for what it offers, and 23 MPG combined for the front-drive model is abysmal. Just wait until next year's model comes out.
[Volkswagen Tiguan Buyer's Guide]
Audi Q3 (173 inches): $33,700-$40,700
If you want a slightly less compact compact crossover that's loaded with luxury features, Audi's Q3 could be up for the challenge, though it is basically just a more luxurious Tiguan. Even the base model Premium Plus trim gets leather seating, power front seats, dual-zone climate control and a sunroof, so it's pretty well decked out. But for nearly $34,000 for the base version, you'd expect as much.

Mercedes GLA (174 inches): $32,500-$49,850
The GLA is basically just a crossover version of the CLA. That is to say that it's inexpensive for a Merc, gets a fairly peppy 200 horsepower turbo I4 mated to a seven-speed dual clutch transmission, and handles pretty well in the turns. It's a fun little hatch.
There's also a $50,000 GLA45 AMG, which gets a 375 horsepower 2.0-liter turbo and shoots to 60 MPH in 4.3 seconds. It's pointless, but it's awesome.
If you want a luxurious but efficient little crossover for winter driving duty, the GLA is a decent option.

BMW X1 (175 inches): $34,800
The last generation X1, based on the E91 3 Series platform, was an awesome car. It was sporty and luxurious: exactly what you'd want in a BMW.
The new one's out for 2016 and sits on a Mini front-wheel drive-based platform. Is that a step backwards? It would seem so, but of the people who drive X1s, who is really going to care?
It's not cheap, but if the new X1—whose base model gets the basics like an eight-speed auto, a 228 horsepower 2.0-liter turbo I4, vinyl seats, power front seats, 18-inch wheels, dynamic cruise control and a 6.5-inch infotainment screen— drives anything like the outgoing model, the cheapest BMW will be worth every penny of its asking price.
The Range Rover Evoque is a quiet, comfortable, luxurious and decent handling crossover that isn't overly ostentatious. But it's not cheap. As Jason Torchinsky said in his review: "Do you want a car with a nice interior and a nice view that doesn't make you look like an asshole? Buy this Evoque. It won't be cheap."
[Range Rover Evoque Buyer's Guide]
Fiat 500X (167-168 inches): $20,000-$28,210
When we drove the Fiat 500X, we liked it for many reasons. It actually looks cool inside and out, the interior is just a nice place to spend time, the ride is comfortable on straight roads and there's plenty of room inside.
But even with those compliments, the 500X suffers from poor handling and a poorly calibrated nine-speed transmission. The fact that it costs more than the Jeep Renegade, which we consider the better car overall, is baffling.
The Mitsubishi Outlander Sport is basically a Lancer on stilts. It's got the same 2.0-liter and 2.4-liter I4 engine options, the same brakes as the Lancer GTS, and even a similar curb weight.
It might be a bit dated and maybe not the finest in the fit-and-finish department, but you get leather seats, power folding mirrors, rain-sensing wipers, automatic headlights, paddle shifters, push-button start, 6.1-inch display, rearview camera, heated front seats, automatic climate control and 18-inch alloy wheels for $23,995. And while you can get similar content for similar coin from Honda and Mazda, after dealer incentives or on the used market, the Mitsu might end up being quite a deal.
[Mitsubishi Outlander Sport Buyer's Guide]
If you're a bit of a hipster living in a college town, you're probably foaming at the mouth right now looking at that Subaru Crosstrek. It's basically a lifted Impreza, meaning it's more "rugged," and can get you, your beard, your friends and your cooler of craft beer out to that snowy Appalachian trailhead.
And while the Crosstrek might not be the most exciting car to drive, the style and capability make this a very Millennial-friendly wagon.
[Subaru Crosstrek Buyer's Guide]
All images from the manufacturers