It's time to have a little talk. Again. I've come to realize that, despite my best efforts, I just don't get the adventure bike thing in the way that convinces riders of the BMW GS, KTM 1190, Triumph Tiger and more to spend so much freaking money on these things. I'm going to need you to explain it to me.
I realize I probably should know lots more than I do and understand the mind of the various types of riders—but I have to admit that, like the cruiser thing, this one sort of eludes me.
I'm still working on an explainer discussing the different segments and classifications of motorcycles that won't get picked apart by the semantics police, but until I do, the adventure segment is basically referencing big bikes (1,000 cc+) that are given tall suspension, have an upright riding position, cost between $15,000 and $25,000, and are implied that they have some off-road use. Yes, like the one Ewan McGregor rode in Long Way Round.
This niche has become increasingly popular due to movies like Mr. McGregor's, as well social media and the Internet's ability to show just how well they tap into something very innate to anyone who rides: the desire to go explore.
G/O Media may get a commission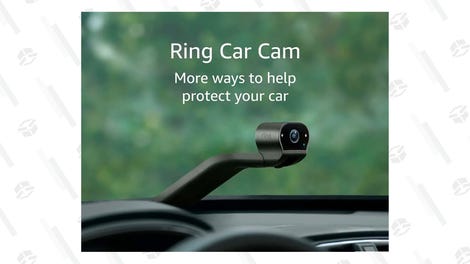 Naturally, brands are extra keen to jump on the adventure bike train, because the bikes are expensive and their owners often spend lots of money on farkles and fancy gear.

The reason I most often hear for why people like these bikes is that they're true all-purpose machines. And, while I agree that something that's decent around town, on the highway, and off-roading sounds attractive... well, isn't this overdoing it a bit?
So if you'll excuse my ignorance, but here's my take as somewhat of an outsider—not to motorcycling, but to spending $25,000 on a big adventure bike and its accompanying kit.
Riding Off Road
While they can go off-road, often times quite well given a skilled rider, why wouldn't something much lighter be worlds better? I've done the RawHyde Adventure school and did just find riding the Africa Twin around South Africa and the Mutlistrada 1200 Enduro around Italy, but I'd have taken something smaller in a heartbeat. Say, maybe that Husqvarna 701 Enduro I got to spend a little time on.
Sure, the massive opposing twin of the BMW does help balance the bike a bit for the super slow speed stuff, but going fast, jumping, or dropping it is way more difficult than something half the size. If you're that serious about riding off-road, but maybe not as talented as Chris Birch or Jimmy Lewis, wouldn't you rather be on something smaller? Do you really need that power (the only benefit I see)?
And, if you're that serious about riding off road, and plan on crashing, wouldn't you prefer something a little more simple, that you might have a chance of fixing if need be? It seems odd to me that "adventure bikes" are some of the most advanced bikes in production, and have the fanciest tech available.
Getting To The Dirt
The biggest thing I hear is that anything good in the dirt is a pain in the ass to get there. Or that people want to ride to dirt that's far away. While that makes sense, doesn't the performance in the dirt matter as well? Again, I manage okay in the dirt and I've seen a lot of guys who ride like heroes on them.
But wouldn't you rather something more Honda NC700X sized? More Kawasaki Versys 650 sized? Something that maybe wasn't so skewed to eating freeway miles at 90 miles per hour and easier to manage or pickup when your miles from civilization?
I love the current crop of adventure bikes but that's also because, in my mind, they're just upright sport touring bikes. They're great for covering lots of miles, and doing it quickly. But, to me, they certainly skew pretty far from what I'd design to be ideal for dirt or for riding around town.
Touring
Being the upright, sport-touring bikes that they are, this is where the bikes do best. And, to be honest, they're great here. This is why so many bikes that look like adventure bikes get 17-inch wheels and oodles of power.
When I asked Corey Alexander how the Hypermotard did when he took it in the dirt on the launch, he said something that struck me. He said it was "fine, but everything with a little suspension and some tires is fine for most things as long as you have the effort and some skill." That's a little bit of an oversimplification from a professional rider, but he has a point.
If that's the case, and if most things are fine with some tires and a little suspension, then why build these huge and expensive bikes just to be the best thing in a category that is potentially much wider than we think (anything with some suspension travel).
Daily Life
The last part of the do-it-all machine is living with the bike for daily life. And, to their credit, the DVT (Ducati's variable valve timing) on the Ducati or weight balance of the BMW make them actually not all that atrocious.
But come on, they're still heavy, wide, and tall machines that are pretty for from optimal. Literally anything would be better for riding around town, including an actual dual sport, than these big beasts.
Any naked bike or upright sport bike will be more maneuverable, stop faster when the nice lady on her phone tries to run you over, and be much lighter and more sure-footed when stopped.
In Defense Of The ADV Bike
To their credit, these bikes are actually all pretty great performers. I just don't know why they keep getting bigger, instead of smaller, and why they keep getting heavier and more tech thrown at them when you're supposed to drop them and pick them back up.
It blew my mind how well I was able to balance at incredibly slow speeds on the BMW R 1200 GS when I did the RawHyde Academy. Just like it blew my mind how good the DVT of the Multistrada made slow speed riding easy. Just like it blew my mind how the suspension of the KTM 1190 Adventure R soaked up incredibly rough terrain.
But the Honda is the only "adventure bike" I've ridden where I actually stopped thinking about the weight or having to adjust my riding style. It's narrow enough and hides its weight well enough that it feels more along the lines of the NC700 or Versys or what I would picture a true Adventure bike to be.
So Now What?
To be honest, this whole segment seems like it's for people who want to ride fire roads and light trails on the other side of the country. Or, more simply put, they want to tour but not have to stop when the road turns to dirt.
Either way, they aren't people who are truly seeking adventure. Because those guys want to ride places that don't have premium gas (sorry Euro bikes) or places where someone might actually be able to fix their bike (sorry Euro bikes.)
I realize my criticism is harsh. But in truth I actually love riding these bikes, and there isn't anything wrong with being the rider who meets the conclusion I've come to.

As with my attempt to better understand the cruiser mindset, my goal is to provide better and more interesting and relevant reviews. And I'd rather talk about this contrast I see between how these bikes are marketed and used here than make the Ducati Multistrada 1200 Enduro (review forthcoming) for being not great at being a KTM 690 Enduro R on steroids if that's not what you're hoping/expecting it to be. Though I think KTM's upcoming 800-ish cc adventure thing will be close.
And, to those of you I just pissed off, here's a little gift: The BMW R 1200 GS is the third-best selling bike (over 500 cc) in the world. This means that, despite my not getting it, plenty of you do and I could just be a big dumb baby.
Unfortunately, some ding dong (blame Patrick) gave my the keys to this hooptie for a while and you're all subject to my nonsense til he takes them away.
For the rest of you, help me out here. What am I missing?
Before we get too far down the "they're just the SUVs of the moto world and everyone is pretending," lets try and actually talk about why people think these are great. Because I don't want to review these bikes based on how well they SUV.