Michigan is cold as hell. It's colder than hell. Michigan is where icy, frozen hell goes to cool off. So it's easy to empathize with the plight of 24-year-old Nick Taylor, a poor Roseville, Michigan jamoke who received a $128 ticket from a soulless cop for literally warming his car up in the driveway.
For the record, on the day Taylor received his ticket, his area's high temperature was 19º Fahrenheit. The low was 12º.
From CBS News:

On a cold Michigan morning, Nick Taylor drove to his girlfriend's house to pick her and her 2-year-old son up.

Like many residents do in the middle of winter, Taylor left his car unlocked and running in the driveway, hoping it would warm up by the time he returned.

But when the 24-year-old walked back to his frosted car, he spotted a piece of paper tucked underneath his windshield: it was a $128 ticket for leaving a vehicle unattended.

Taylor was shocked.

"I was there for maybe seven or eight minutes before I noticed the ticket," Taylor told CBS Detroit, adding that he was dropping off diapers in the process.
Here is a photo of the ticket from, as Taylor eloquently put it, "Officer dipshit K":
G/O Media may get a commission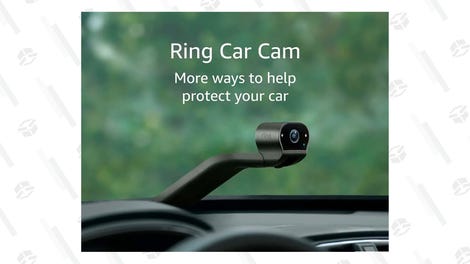 Roseville's police chief, James Berlin, told clickondetroit.com that it boils down to whether your key is locked into the ignition. If that's the case, they say, a madman could come barreling in and steal the vehicle.
"You're putting the public at risk," Berlin told the news station. "This is purely a public safety issue."
Berlin won't drop the ticket and said he's annoyed about Taylor's "disparaging comments" to the officer, who ticketed the father of one for doing something he and probably anyone has thought to do since Margaret Wilcox patented a car heater in 1893.