Formula One's winter test day at the Circuit de Barcelona-Catalunya was snowed out this morning with no cars on course until the afternoon. For once, we're not super jealous of the F1 drivers. Open cockpits are awfully drafty. Clearly, the driver sent to do reconnaissance laps had the better job today.

While this driver doesn't get as sideways as the pace car drivers who attempted to dry out the United States Grand Prix in 2015 by drifting the course, it's obviously slick out there. This recon driver's job was to see how conditions were after conditions cleared up a bit, and the track's emergency helicopter had enough visibility to take off if needed. The skies may have cleared a bit at this point, but the track was still a bit of a mess.

If an utter hoon were to get in one of those big, rear-wheel-drive Mercedes-AMG GT safety cars and attempt to brush some of that slush off the track with the side of his tires, we wouldn't mind that at all.
G/O Media may get a commission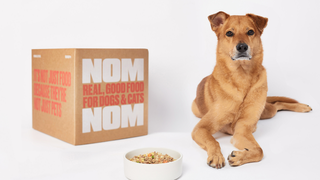 Of course, this wintry weather at the preseason winter test is bad news for F1. It's been much colder than usual this year, which makes figuring out how the cars will work later in warmer weather much harder.

This is also one of the precious few opportunities teams have to shake down the car in their extremely limited testing schedule. There was a proposal to move today's test day to a day where snow wasn't in the forecast, but all the teams couldn't agree to the change, so they lost out on part of their practice time instead, Sky Sports reports. The eight teams who voted to move the date aren't happy about the two who didn't, and now their eight days of allotted preseason test time is more like seven and a third.

The first F1 car—Fernando Alonso's now-Renault-powered McLaren—didn't go out of the pits until 1:11 p.m. local time, when over half the day was already done, per GPTechnical. Ouch. Even then, the F1 cars slowly trickled out onto the ultra-slick track.

So, I don't envy the F1 teams at all here—but I'd totally want a shot at taking that pace car out on the open track.

Of course, teams made the most of the cold anyway. Mercedes made a snowman named "Karl" to pass the time this morning.

Karl became a minor celebrity in the paddock. Sky Sports, who nicknamed the little guy "Snowto" after Mercedes' team principal Toto Wolff, briefly presumed Karl to be dead until they discovered him hiding in a garage refrigerator.

Yesterday, as flurries started to fall, Force India even fit (sadly unused) snow chains to their racing slicks.
Ahem! We're going to need to see those chains in action next time.

Correction [3/1]: We, too, got Karl's name wrong by initially spelling it with a C! This has been amended above. Mercedes even made a Twitter account for the little guy here, if you want to keep up with Karl's continued (likely fridge-bound or melted) adventures.