The Halo video games offer a lot for both casual and hardcore gamers. What gets us excited is the Warthog, a gun-turret-wielding off-road beast. Lucky for us, Peter Jackson's workshops have brought it to life.
This real-life Warthog was was put together in only six weeks in preparation for a planned Halo live action movie. Well, at least until the studios put the project on ice. The work was done in Wellington, New Zealand, at Peter Jackson's Weta Workshop and headed by project engineer Peter Osborne. The team at Weta based the Warthog on mechanicals from a diesel Nissan Patrol, but those were limited to basic chassis parts, the diesel engine, transmission and transfer case. Everything else is very, very custom. For the sake of simplicity, this early Warthog gets a set of heavily-reinforced solid axles instead of the fully independent suspension in the video game, but pretty much everything else is faithful.

G/O Media may get a commission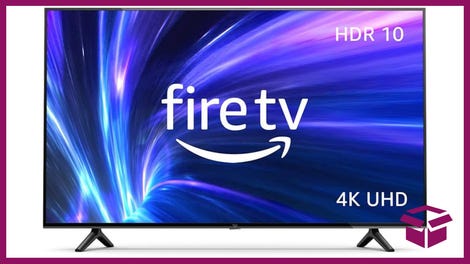 42% Off
Amazon Fire TV 50" 4K Smart TV

The body is spot on with the game version, with a front-mid driver position and a functional roll hoop. The all-important armored machine gun also finds its proper place in the bed. As nerdy as it seems, one of the more impressive parts of the Warthog is the paint. Battle damage and military markings were treated with equal care, right down to the little "NO STEP" markings and scuff marks on the protruding fenders.
The best part of this might be the gaming writer XBOX Magazine sent to drive the Warthog. Despite having a license to dork, but not one to drive, the team at the Weta workshop let him have a go at the thing, they even dressed him up in the United Nations Space Command Marine armor designed alongside the monster machine. We point and laugh, but we'd have probably nerded out just as hard. [OXMOnline via WCF, Kotaku]