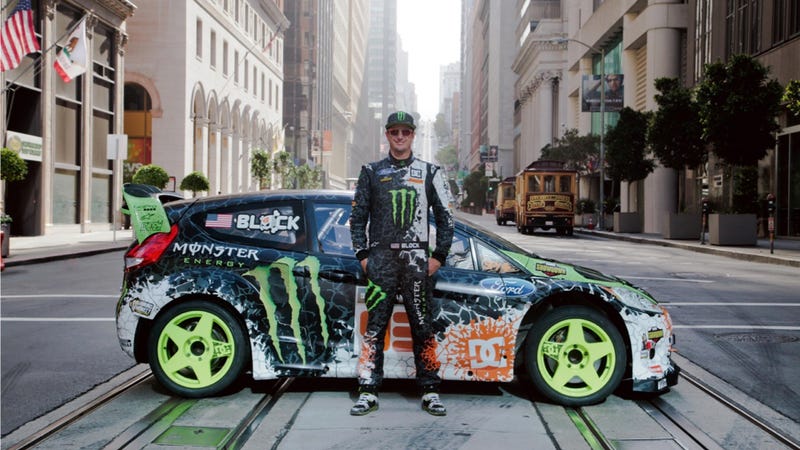 Ken Block's having a busy day. The sideways man in the flat-billed cap just announced he'll debut the latest video in his Gymkhana series on July 9th. This time Block leaves the Hollywood backlot for the streets of San Francisco. Will there be a mean black Dodge Charger?
The Gymkhana videos are, thus far, Block's greatest contribution to vehicular gymnastics. There was Gymkhana 1, Gymkhana 2, Gykmhana 2.1, Gymkhana 3, and most recently Gymkhana 4.
Each video has increased the insane-o-meter and the omg-he-almost-hit-a-segway scale. We don't know much about this latest video other than it was shot in San Francisco and will thus include some mega rally jumps. There will be surprises guests, world records, and at least one cable car bus.
Here's a preview of what some of the latest Gymkhana will look like.