A Jaguar F-Type R Coupe, a Focus, a CTS-V, shit, even the FF 91. One of these doesn't belong. If you guessed Focus, great, you probably understand it's an economical car—not known for speed—that's designed to go from A to B. Suspect Benjamin Henke apparently does not.

On Wednesday, police in Missouri arrested the 27-year-old for going 70 mph over the speed limit in a friend's new Ford Focus. The reason? He just wanted to see how fast it could go. In broad daylight.
As you can expect, this didn't end well for Henke. But at least he impressed the police chief of South Roxana, Bob Coles, to some degree: While driving along, Illinois Route 111, he managed to push the throttle on the Focus to clock in at 125 mph.
From the St. Louis Post-Dispatch:
Benjamin Henke, 27, was issued a citation for speeding and released on a notice to appear in court in February, according to charging documents. He was allegedly clocked at 125 mph on a road with a 55-mph limit.

Henke was driving his friend's new Ford Focus on Illinois Route 111 just after 4 p.m. when the officer caught him speeding, police said.

In a news release announcing the arrest, South Roxana Police Chief Bob Coles said Henke was "seeing how fast his friend's car would go" at the time of the incident.
G/O Media may get a commission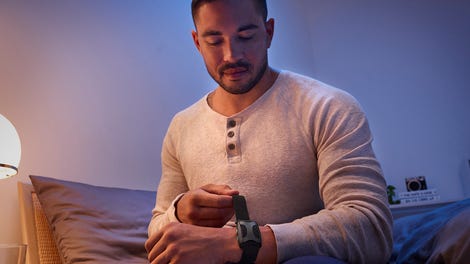 Coles lightened the mood shortly thereafter, with a line that's typically reserved for sub-par actions of a teenager.
"On the lighter side of things, we have all done dumb things while growing up and I am glad to know Henke understood his actions were wrong," Coles said. "Plus, I never would of guessed a Ford Focus could go so fast."
Now you know Bob, now you know.