This is Down On The Street Bonus Edition, where we check out interesting street-parked cars located in places other than the Island That Rust Forgot. Today we've got some really puzzling cars found down on the Gotland, Sweden street by RobHolcombe. Yes, the same guy who shot the legendary Turk & Stanyon cars in San Francisco had his camera while on a Baltic visit… and the mind reels when trying to imagine what Swedes make of the most Hummer-parody Hummer we've ever seen. Jump away to see all the photos and read Rob's description.

G/O Media may get a commission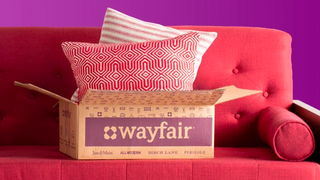 Big deals
Wayfair Surplus Sale

As promised a while back! Some shots of some Detroit steel as found on the streets of Gotland, Sweden....a great big island in the middle of the Baltic. Maybe there's something here you wanna post...maybe not. Here's the shots of a god awful Hummer H2. Who in their right mind pays to gas that thing up at $10 + / gallon? I can't even imagine with all the great european cars out there. There's a word for it but I'll skip the potty mouth. Imagine that! I mean check out the freaking chromed machine gunnies on the hood (and note the playboy chick on the hood too!). And for the piece de resistance we have the American Flag door pulls....I risked life and limb getting that shot. Who knows where the muscle head was..... And then this old Mustang fastback? 1974? 1975? I love the racing stripes and the rust....racing to its end! And finally the Monte Carlo....huh???? I mean of ALL cars.....